Superhuman Magnetic Man Miroslaw Magola
Ancient Greece is one of the greatest civilizations in human history and it had an enormous impact on subsequent cultures that emerged after its fall. Ancient Greek civilization represents the beginning of philosophical, political, social, ethical, and scientific advances in society. Some of the most famous Greek personalities: Aristotle, Socrates, Plato, Alexander the Great, Archimedes, Hippocrates, Leonidas I, Euclid of Alexandria.
From Wikipedia, the free encyclopedia "A picture is worth a thousand words." A picture is worth a thousand words is an adage in multiple languages meaning that complex and sometimes multiple ideas can be conveyed by a single still image, which conveys its meaning or essence more effectively than a mere verbal description. Henrik Ibsen first said "A thousand words leave not the same deep impression as does a single deed." After his death in 1906 this quote was plagiarized and para-phrased into what we know now. In March 1911, the Syracuse Advertising Men's Club held a banquet to discuss journalism and publicity. This was reported in two articles. In an article in The Post-Standard covering this event, the author quoted Arthur Brisbane (not Tess Flanders as previously reported here and elsewhere) as saying: "Use a picture. It's worth a thousand words." In an article in the Printers' Ink, the same quote is attributed to Brisbane A similar phrase, "One Look Is Worth A Thousand Words", appears in a 1913 newspaper advertisement for the Piqua Auto Supply House of Piqua, Ohio. Early use of the exact phrase appears in a 1918 newspaper advertisement for the San Antonio Light, which says: One Picture is Worth a Thousand Words The modern use of the phrase is generally attributed to Fred R. Barnard. Barnard wrote this phrase in the advertising trade journal Printers' Ink, promoting the use of images in advertisements that appeared on the sides of streetcars. The December 8, 1921, issue carries an ad entitled, "One Look is Worth A Thousand Words." Another ad by Barnard appears in the March 10, 1927, issue with the phrase "One Picture Worth Ten Thousand Words", where it is labeled a Chinese proverb. The 1949 Home Book of Proverbs, Maxims, and Familiar Phrases quotes Barnard as saying he called it a Chinese proverb, so that people would take it seriously. Nonetheless, the proverb soon after became popularly attributed to Confucius. The actual Chinese expression Hearing something a hundred times isn't better than seeing it once 百闻不如一见, is sometimes introduced as an equivalent, as Watts's "One showing is worth a hundred sayings". This was published as early as 1966 discussing persuasion and sell ing in a book on engineering design. Despite this modern origin of the popular phrase, the sentiment has been expressed by earlier writers. For example, Leonardo da Vinci wrote that a poet would be "overcome by sleep and hunger before [being able to] describe with words what a painter is able to [depict] in an instant." The Russian writer Ivan Turgenev wrote in 1861, "The drawing shows me at one glance what might be spread over ten pages in a book." The quote is sometimes attributed to Napoleon Bonaparte, who said "A good sketch is better than a long speech" (French: Un bon croquis vaut mieux qu'un long discours). This is sometimes translated today as "A picture is worth a thousand words." A scientific formula is worth a thousand pictures: One of the most influential figures of computing science's founding generation, Edsger Dijkstra once remarked, "A picture may be worth a thousand words, a formula is worth a thousand pictures." The phrase has been spoofed by computer scientist John McCarthy, to make the opposite point: "As the Chinese say, 1001 words is worth more than a picture."
Miroslaw Magola has provided a variety of media presentations that cause us to question the limitations of our knowledge, giving us impetus to find an explanation. Anytime we gain new knowledge, our perceptions expand. So, sceptics ( skeptics ): Give the public a chance to expand their knowledge, give them a public live experience of Mangetic Man's extraordinary abilities! There is no doubt whatsoever that major TV stations inside and outside the US are eager to present this demonstration.
America's Got Talent (often abbreviated as AGT) a televised American talent show competition, with a judge Simon Cowell, Mel B, Heidi Klum, Howie Mandel and Nick Cannon as host, broadcast on the NBC television network and Superhuman TV show with host Kal Penn at FOX.com broadcast has now discovered super human abilities in human. FOX has ordered "Game of Talents", an all-new unscripted variety show, which is produced by Fremantle and based on its hit international format, GAME OF TALENTS. Emmy Award winner Wayne Brady ("Let's Make A Deal ", "Whose Line Is It Anyway?") is set to host and executive-produce the program. Game of Talents will premiere on FOX in 2021.
Super human Television Show is based on Germany's The Brain original title Deutschlands Superhirn from Endemol Shine; that show is currently in its sixth season and has spawned editions in China ( Jiangsu Television The Brain 電視 最强大脑 ), French television program Les Extra-ordinaires broadcast on TF1 presented by Christophe Dechavanne accompanied by Marine Lorphelin , Russia ( РОССИЯ 1 TV Channel Amazing People is a Russian adaptation of the famous The Brain television show hosted by Alexander Gurevich ), Italy ( TV Rai 1 Superbrain Le Supermenti with Paola Perego ), Vietnam ( Vie Channel Siêu Trí Tuệ ViệtNam ) , TVP Poland ( Telewizja Polska Polsat The Brain Genialny Umysł ), TV Prva Super ljudi Serbia , RTL Croatia Federalna TV Croatia Super ljudi , BN TV Super ljudi Bosnia and Herzegovina , RTV Prva Super ljudi Montenegro , TV National Geographic Channel en Latinoamérica Super Cerebros. Super Cerebros a Latin American television program broadcast by NatGeo and conducted by the Chilean Rafael Araneda and celebrity Alfonso Herrera Mexican actor, María Adelaida Puerta Colombian actress, Benny Ibarra Mexican musician and composer and Andrés Rieznik doctor of physics of Argentine nationality. Brazil - Os Incríveis – O Grande Desafio Nat Geo game show hosted by Cazé Peçanha, Spain and France. The U.S. version will mark the seventh pickup of the show internationally, and there are also kids' versions of the format around the globe. National Geographic ( Fox Networks Group (FNG) a subsidiary of Walt Disney Direct-to-Consumer & International that oversees international television assets that were acquired from 21st Century Fox by The Walt Disney Company. ) has reimagined BRAIN GAMES and added a Hollywood twist to the classic mind-bending format. The National Geographic channel show Brain Games is hosted by Jason Silva and Keegan-Michael Key.
Endemol Shine North America produced Superhuman for Fox. Exec producers are Rob Smith, Georgie Hurford-Jones and David Friedman. Did they see me and my Live Performance in Gasteig a cultural center in Munich in 1994 and 1995 or in Manhattan, New York ?. Endemol Shine Group's companies in North America are behind such hit series as Big Brother ( CBS ), The Biggest Loser ( NBC ), Hell on Wheels ( AMC ), Ink Master ( Spike ), Kingdom ( AT&T Audience Network ), MasterChef ( FOX ), MasterChef Junior ( FOX ), Restaurant Startup ( CNBC ), Swamp People ( History ), The Real Housewives of Atlanta ( Bravo ), Steve Harvey ( NBCU ), T.I. & Tiny: The Family Hustle ( VH1 ), Steve Austin's Broken Skull Challenge ( CMT ), Billion Dollar Buyer ( CNBC ) and upcoming Hunted (CBS), The Almost Impossible Game Show ( MTV ), and I'm Dying Up Here ( Showtime ). Super humans and Superhuman technology are popular in science fiction where they are often cyborgs, mutants, aliens, telepaths, all the product of ongoing human engineering or genetically engineered. It's human nature to try and discover these super human qualities and Netflix, Hulu, Vudu, Amazon Prime streaming service, Sky Cinema and Hollywood has the profound effect on expanding the horizons as well as the consciousness of millions of people and produce Superhuman movies like X-Men , Spider-Man , Magneto, Captain America , The Matrix , The Terminator , Minority Report , Avatar , Transcendence , The Machine , Phenomenon , Lucy , The Avengers , Batman , Ready Player One . CGTN The Point with LIU Xin: China's first sci-fi blockbuster 'The Wandering Earth'. Netflix, Inc. adds new Chinese blockbuster The Wandering Earth (Chinese: 流浪地球) which recently became the second highest grossing film of all time in China. The Wandering Earth is based on the novella of the same title by award-winning sci-fi writer Liu Cixin, the film is directed by Frant Gwo and stars Qu Chuxiao, Li Guangjie, Ng Man-tat and Zhao Jinmai, with a special appearance by Wolf Warrior 2 star Wu Jing. Wu Jing appeared in Gong Shou Dao ( Chinese: 功守道 ), Chinese kung fu short film directed by Wen Zhang and produced by Jet Li, Li Lianjie ( Chinese: 李连杰 ). The film stars Jack Ma Jack Yun (Chinese: 马云 , 馬雲, Jet Li ( 李连杰 ) most notably as the lead in Zhang Yimou's Hero, Fist of Legend, and the first three films in the Once Upon a Time in China series, in which he portrayed folk hero Wong Fei-hung, Donnie Yen ( 甄子丹 ) he played Wing Chun grandmaster Ip Man in the film Ip Man, Chirrut Îmwe in Rogue One: A Star Wars Story and Xiang in xXx: Return of Xander Cage, Tony Jaa, Jacky Heung, Asashōū Akinori, Zou Shiming, and Natasha Liu Bordizzo, production company Alibaba Group. Gong Shou Dao, is a short film talking about an Taiji Master and his encounter with other martial arts masters.
Lee Jun-fan ( Chinese: 李振藩 ), known professionally as Bruce Lee ( Chinese: 李小龍 ) actor, director, martial artist, martial arts instructor, and philosopher was the founder of Jeet Kune Do, a hybrid martial arts philosophy drawing from different combat disciplines that is often credited with paving the way for modern mixed martial arts ( MMA ). Bruce Lee is considered by commentators, critics, media, and other martial artists to be the most influential martial artist of all time and a pop culture icon of the 20th century, who bridged the gap between East and West. He is noted for his roles in five feature-length martial arts films in the early 1970s: Lo Wei's The Big Boss (1971) and Fist of Fury (1972); Golden Harvest's Way of the Dragon (1972), directed and written by Lee; Golden Harvest and Warner Brothers' Enter the Dragon (1973) and The Game of Death (1978), both directed by Robert Clouse. Bruce Lee became an iconic figure known throughout the world, based upon his portrayal of Chinese nationalism in his films and among Asian Americans for defying stereotypes associated with the emasculated Asian male. He trained in the art of Wing Chun and later combined his other influences from various sources into the spirit of his personal martial arts philosophy, which he dubbed Jeet Kune Do ( The Way of the Intercepting Fist ). Bruce Lee was named by Time magazine as one of the 100 most influential people of the 20th century. In April 2013, he was posthumously awarded the prestigious Founders Award at The Asian Awards.
A Russian science fiction television series Лучше, чем люди created by Andrey Junkovsky, produced by Yellow, Black and White in cooperation with Sputnik Vostok Production is the first Russian series presented as a Netflix Original, under the English title Better than Us.
Endemol Shine North America produced Superhuman for Fox. Exec producers are Rob Smith, Georgie Hurford-Jones and David Friedman. Did they see me and my Live Performance in Gasteig a cultural center in Munich in 1994 and 1995 or in Manhattan, New York ?. Endemol Shine Group's companies in North America are behind such hit series as Big Brother ( CBS ), The Biggest Loser ( NBC ), Hell on Wheels ( AMC ), Ink Master ( Spike ), Kingdom ( AT&T Audience Network ), MasterChef ( FOX ), MasterChef Junior ( FOX ), Restaurant Startup ( CNBC ), Swamp People ( History ), The Real Housewives of Atlanta ( Bravo ), Steve Harvey ( NBCU ), T.I. & Tiny: The Family Hustle ( VH1 ), Steve Austin's Broken Skull Challenge ( CMT ), Billion Dollar Buyer ( CNBC ) and upcoming Hunted (CBS), The Almost Impossible Game Show ( MTV ), and Im Dying Up Here ( Showtime ).
Super humans and Superhuman technology are popular in science fiction where they are often cyborgs, mutants, aliens, telepaths, all the product of ongoing human engineering or genetically engineered. It's human nature to try and discover these super human qualities and Netflix, Hulu, Vudu, Amazon Prime streaming service, Sky Cinema and Hollywood has the profound effect on expanding the horizons as well as the consciousness of millions of people and produce Superhuman movies like X-Men , Spider-Man , Magneto, Captain America , The Matrix , The Terminator , Minority Report , Avatar , Transcendence , The Machine , Phenomenon , Lucy , The Avengers , Batman , Ready Player One . In 2018 South Korean director Yeon Sang-ho delivered superhero movie Psychokinesis 염력 (영화). Are all produced by artificial and natural selection and by genetic engineering. Stephen Hawking predicted the rise of a superhuman race. The renowned theoretical physicist Stephen Hawking has caused controversy by suggesting a new race of superhumans could develop from wealthy people choosing to edit their and their childrens DNA.
In January 2015, Stephen Hawking, Elon Musk, and dozens of artificial intelligence experts signed an open letter on artificial intelligence calling for research on the societal impacts of AI. The letter affirmed that society can reap great potential benefits from artificial intelligence, but called for concrete research on how to prevent certain potential "pitfalls": artificial intelligence has the potential to eradicate disease and poverty, but researchers must not create something which cannot be controlled. Stan Lee American comics artist and writer best known of the Marvel Comics in collaboration with several artists particularly Jack Kirby and Steve Ditko created fictional characters including iconic Marvel superheroes: Black Panther, Thor, Spider-Man, the Fantastic Four, X-Men, Magnetic Man, Thor, The Fantastic Four, Avengers, Captain America, Doctor Strange, Mind Force, Telekinetic power who move and inspire scientists, books writers, movie producers, philosophers, athletes and artists. Stan Lee gets a star on the Hollywood Walk of Fame, the American National Medal of the Arts and has had cameos in many of the films based on his comics. During an interview with CNN, he says that he devotes much of his time to his educational charity, the Stan Lee Foundation.
Michio Kaku a futurist, popularizer of science, and theoretical physicist, as well as a bestselling author and media personality. He is a renowned professor of theoretical physics in the City College of New York and CUNY Graduate Center and he is the co-founder of string field theory. He said, when I was a kid I was fascinated by science fiction about telepathy, reading minds and telekinesis, moving objects with the mind, and I would read stories about recording memories and becoming a genius and all these things, but I grew up and became a physicist and I realized that all that was nonsense. Until now. Now because of advances in physics, we can actually peer into the brain and all the things that I mentioned -- telepathy, telekinesis, uploading memories, recording memories, even photographing a dream -- these are things that we actually do in the laboratory. And I wanted to tell people the excitement that we feel knowing that these new advanced instruments of physics are literally prying open the thinking process. Dr Michio Kaku visited Toruń, Poland at the invitation of the Polish National Foundation. On February 19th, on the 546th anniversary of the birth of Nicolaus Copernicus, dr Kaku gave a lecture at the Cultural and Congress Centre Jordanki. He also visited the Nicolaus Copernicus University in Torun ( NCU ) Faculty of Physics, Astronomy and Applied Informatics.
His visit was a part of the Polish National Foundation programme to promote Poland worldwide by inviting internationally renowned people to the country. Mikka Hakkinen, David Haye, Steve Wozniak, Casey Neistat and Jean Reno have already visited Poland. Dr. Barry Fitzgerald is a researcher at the Eindhoven University of Technology and works in the Department of Chemical Engineering and Chemistry in the Netherlands. He sees a future where science will advance and develop technologies that could yield superpowers. Dr. Barry W. Fitzgerald is a chief editor Superhero Science and Technology Journal. This journal is published on the Delft University of Technology ( TU Delft ) platform for Open Journal Systems. You can read about his thoughts on superpowers and science in his book Secrets of Superhero Science.
Brian Josephson a Welsh theoretical physicist and professor emeritus of physics at the University of Cambridge, he is best known for his pioneering work on superconductivity and quantum tunnelling, he was awarded the Nobel Prize in Physics in 1973 for his prediction of the Josephson effect, made in 1962 when he was a 22-year-old PhD student at Cambridge University. He shared the prize with physicists Leo Esaki and Ivar Giaever, who jointly received half the award for their own work on quantum tunnelling. In 1996 he had set up the Mind–Matter Unification Project at the Cavendish Laboratory to explore intelligent processes in nature, the relationship between quantum mechanics and consciousness. In 2002 he told Physics World: "Future science will consider quantum mechanics as the phenomenology of particular kinds of organised complex system. Quantum entanglement would be one manifestation of such organisation, paranormal phenomena another."
Raymond Kurzweil an American inventor and futurist is involved in fields such as optical character recognition ( OCR ), text-to-speech synthesis, speech recognition technology, and electronic keyboard instruments. He has written books on health, artificial intelligence ( AI ), transhumanism, the technological singularity, and futurism. Kurzweil is a public advocate for the futurist and transhumanist movements, and gives public talks to share his optimistic outlook on life extension technologies and the future of nanotechnology, robotics, and biotechnology. Kurzweil's first book, The Age of Intelligent Machines, was published in 1990. The nonfiction work discusses the history of computer artificial intelligence ( AI ) and forecasts future developments. Other experts in the field of AI contribute heavily to the work in the form of essays. The Association of American Publishers' awarded it the status of Most Outstanding Computer Science Book of 1990. In 1993, Kurzweil published a book on nutrition called The 10% Solution for a Healthy Life. The book's main idea is that high levels of fat intake are the cause of many health disorders common in the U.S., and thus that cutting fat consumption down to 10% of the total calories consumed would be optimal for most people. In 1999, Kurzweil published The Age of Spiritual Machines, which further elucidates his theories regarding the future of technology, which themselves stem from his analysis of long-term trends in biological and technological evolution. Much emphasis is on the likely course of AI development, along with the future of computer architecture. Ray Kurzweil's next book, published in 2004, returned to human health and nutrition. Fantastic Voyage: Live Long Enough to Live Forever was co-authored by Terry Grossman, a medical doctor and specialist in alternative medicine. The Singularity Is Near, published in 2005, was made into a movie starring Pauley Perrette from NCIS. In February 2007, Ptolemaic Productions acquired the rights to The Singularity Is Near, The Age of Spiritual Machines, and Fantastic Voyage, including the rights to film Kurzweil's life and ideas for the documentary film Transcendent Man, which was directed by Barry Ptolemy. Transcend: Nine Steps to Living Well Forever, a follow-up to Fantastic Voyage, was released on April 28, 2009. Kurzweil's book How to Create a Mind: The Secret of Human Thought Revealed, was released on Nov. 13, 2012. In it Kurzweil describes his Pattern Recognition Theory of Mind, the theory that the neocortex is a hierarchical system of pattern recognizers, and argues that emulating this architecture in machines could lead to an artificial superintelligence. Ray Kurzweil's latest book and first fiction novel, Danielle: Chronicles of a Superheroine, follows a young girl who uses her intelligence and the help of her friends to tackle real-world problems. The book comes with companion materials, A Chronicle of Ideas, and How You Can Be a Danielle that provide real-world context. The book was released in April 2019 Kurzweil has written seven books, five of which have been national bestsellers. The Age of Spiritual Machines has been translated into 9 languages and was the #1 best-selling book on Amazon in science. Kurzweil's 2005 book The Singularity Is Near was a New York Times bestseller, and has been the #1 book on Amazon in both science and philosophy. Kurzweil speaks widely to audiences both public and private and regularly delivers keynote speeches at industry conferences like DEMO, SXSW, and TED. He maintains the news website KurzweilAI.net, which has over three million readers annually. Kurzweil received the 1999 National Medal of Technology and Innovation, the United States' highest honor in technology, from President Clinton in a White House ceremony. He was the recipient of the $500,000 Lemelson-MIT Prize for 2001. And in 2002 he was inducted into the National Inventors Hall of Fame, established by the U.S. Patent Office. He has received 21 honorary doctorates, and honors from three U.S. presidents. The Public Broadcasting Service ( PBS ) included Kurzweil as one of 16 " revolutionaries who made America " along with other inventors of the past two centuries. Inc. magazine ranked him #8 among the " most fascinating " entrepreneurs in the United States and called him " Edison's rightful heir ". Ray Kurzweil has been employed by Google since 2012, where he is a " director of engineering ".
Super brain, AI robot takes on humans in reality TV show " The superbrain " ( 最强大脑 ) hosted by Jiang Changjian in China. The AI robot was built by search engine giant Baidu ( 百度 ). Andrew Ng chief scientist at Baidu Research in Silicon Valley, was also pop up on the show alongside the robot. Baidu is confident its AI bot has the savvy to do well in its tough TV test. The Baidu Beijing-based company, worth US$63 billion, has a lab in Silicon Valley devoted to artificial intelligence, natural language processing, intelligent interaction, as well as speech, image, and facial recognition. The Brain (最强大脑) is a scientific reality and talent show originating in Germany "Deutschlands Superhirn" ( 德国最强大脑 ). The show's aim is to find people with exceptional brainpower. This show is produced under Endemol Shine Group and has been sold to multiple countries in Europe, China, Russia ( РОССИЯ 1 TV Channel Amazing People is a Russian adaptation of the famous The Brain television show hosted by Alexander Gurevich ), Japan, South Korea, Vietnam and United States.
Magic Leap, Inc. an American startup company that released a head-mounted virtual retinal display, called Magic Leap One, which superimposes 3D computer-generated imagery over real world objects, by "projecting a digital light field into the user's eye", involving technologies potentially suited to applications in augmented reality and computer vision. It is attempting to construct a light-field chip using silicon photonics. Magic Leap was founded by Rony Abovitz.
Demis Hassabis co-founded DeepMind, a London-based machine learning AI startup, with Shane Legg and Mustafa Suleyman who is a British artificial intelligence researcher, neuroscientist, video game designer, entrepreneur, and world-class games player has predicted that Artificial Intelligence will be "one of the most beneficial technologies of mankind ever" but that significant ethical issues remain. DeepMind Technologies is currently owned by Alphabet Inc. DeepMind Technologies goal is to "solve intelligence", which they are trying to achieve by combining "the best techniques from machine learning and systems neuroscience to build powerful general-purpose learning algorithms". They are trying to formalize intelligence in order to not only implement it into machines, but also understand the human brain, as Demis Hassabis explains: " attempting to distil intelligence into an algorithmic construct may prove to be the best path to understanding some of the enduring mysteries of our minds ". Since 1997, when IBM's Deep Blue beat chess grandmaster, former World Chess Champion Garry Kasparov in a six-game match, chess players have accepted that machines are stronger at chess. In 2016 AlphaZero a computer program developed by artificial intelligence research company DeepMind to master the games of chess, shogi and go beat world champion Lee Sedol, the world's best Go player.
"Star Trek" is an American science fiction media franchise created by Gene Roddenberry, which began with the eponymous 1960s series and quickly became a worldwide pop-culture phenomenon. The franchise began with Star Trek: The Original Series, which debuted in the US on September 8, 1966, and aired for three seasons on NBC. It was first broadcast on September 6, 1966, on Canada's CTV network. It followed the voyages of the starship USS Enterprise, a space exploration vessel built by the United Federation of Planets in the 23rd century, on a mission "to explore strange new worlds, to seek out new life and new civilizations, to boldly go where no man has gone before". In creating Star Trek, Roddenberry was inspired by C. S. Forester's Horatio Hornblower series of novels, Jonathan Swift's 1726 novel Gulliver's Travels, the 1956 film Forbidden Planet, and television westerns such as Wagon Train. The Star Trek canon includes the Original Series, nine spin-off television series, and a film franchise; further adaptations also exist in several media. After the conclusion of the Original Series, the adventures of its characters continued in the 22-episode Star Trek: The Animated Series and six feature films. A television revival beginning in the 1980s saw three sequel series and a prequel: Star Trek: The Next Generation, following the crew of a new starship Enterprise a century after the original series; Star Trek: Deep Space Nine and Star Trek: Voyager, set in the same era as the Next Generation; and Enterprise, set before the original series in the early days of human interstellar travel. The adventures of the Next Generation crew continued in four additional feature films. In 2009, the film franchise underwent a reboot, creating an alternate continuity known as the Kelvin timeline; three films have been set in this continuity. The newest Star Trek television revival, beginning in 2017, includes the series Star Trek: Discovery, Picard, Short Treks, and Lower Decks, streaming exclusively on digital platforms. At least two additional television series are in development: Star Trek: Strange New Worlds and Star Trek: Prodigy. The entire premise of Star Trek was utopian: it pushed the limits of diversity, progressivism and inclusion on television and the science fiction genre. Leonard Nimoy als Mr. Spock und William Shatner als James T. Kirk in Star Trek became a Star Trek icon. William Shatner flew into space on Blue Origin in Oktober 2021. Thanks to a spaceship from Amazon founder Jeff Bezos, he is now the oldest person to have traveled into space. Blue Origin, created by Jeff Bezos in September 2000, aims to make space flight more available to individuals who can afford it. Emmy nominated actor Zachary Quinto tried to figure out in new show IN Search Of on History Channel if it is really possible to be superhuman. Zachary Quinto has played the alternate reality version of Mr. Spock in 2009 s Star Trek film, Star Trek Into Darkness and now Star Trek Beyond. He first came to wide public attention thanks to his acclaimed performance as the villain Sylar in the TV series Heroes. Spock was first portrayed by Leonard Nimoy in the original Star Trek - The orginal series is created by Gene Roddenberry. Star Trek is about humanity, the whole species. Star Wars created by George Lucas has a great story about self actualization with individuals - ( Luke Skywalker was a Tatooine farmboy who rose from humble beginnings to become one of the greatest Jedi the galaxy has ever known. ) The Force is what gives a Jedi his power. It's an energy field created by all living things. It surrounds us and penetrates us; it binds the galaxy together. Star Wars : Episode IX is an upcoming American space opera film produced, co-written and directed by J. J. Abrams. It will be the third and final installment of the Star Wars sequel trilogy and the ninth and final installment of the main Star Wars film franchise, following The Force Awakens and The Last Jedi. The film is produced by Lucasfilm and Bad Robot Productions and distributed by Walt Disney Studios Motion Pictures. The Mission: Impossible series has delivered audiences countless breathtaking sequences, a trend which doesn't sound like it will end anytime soon. While Mission: Impossible 7 isn't officially confirmed, Mission: Impossible - Rogue Nation and Fallout director Christopher McQuarrie claims star Tom Cruise has already begun developing some ambitious ideas for the endeavor.
On ABC TV, the six-part science documentary series " Searching For Superhuman " Dr Shalin Naik a cell biologist focused on the building blocks of life - immunology and developmental biology, explors the most ambitious biological research project in history, the race to decode the human genome, the series examines the genetic revolution that came from sequencing the three billion letters of our DNA, and how this changed our outlook on health and disease. Technologies from the Human Genome Project opened up new fields of science, including the recent explosion of research into our gut microbiome with profound implications for our western diet and chronic new ailments. At the same time, neuroscience developed new ways to explore the living brain, eavesdropping on electrical messaging, spying on growth and development, overturning concepts of the static adult brain. With a powerful new understanding of brain plasticity, scientists gained critical new insights into improving memory and learning, the importance of sleep and childhood enrichment. For the disabled, scientific progress has been astonishing. Advances in prosthetics, 'growing' organs and synthetic muscles promise a stronger, brighter future for those struck down by disease. From science around the creation and extension of life, to the process of managing human ageing, this hugely fascinating series features expert commentary by the world's leading researchers in genetics, microbiology, stem cell science, surgery, exercise medicine, nutrition, bionics, fertility, mental health, longevity and neuroscience, and takes audiences on a journey from the recent past to an extraordinary future. Thus science has made tremendous progress and with new discoveries in genetics and neuroscience will confirm finally that humans indeed do possess superhuman abilities.
Superhuman Stephen Hawking was one of the greatest minds of our age, an intellectual descendant of science's giants like Galileo Galilei, Isaac Newton, Johannes Kepler, and Albert Einstein. 6 Geniuses who changed the world. Galileo Galilei an Italian astronomer, physicist and engineer, sometimes described as a polymath. Galileo has been called the father of observational astronomy, the father of modern physics, the father of the scientific method and the father of modern science. Johannes Kepler a German astronomer, mathematician, and astrologer. He is a key figure in the 17th-century scientific revolution, best known for his laws of planetary motion, and his books Astronomia nova, Harmonices Mundi, and Epitome Astronomiae Copernicanae. These works also provided one of the foundations for Newton's theory of universal gravitation. Isaac Newton an English mathematician, physicist, astronomer, theologian, and author (described in his own day as a "natural philosopher") who is widely recognized as one of the most influential scientists of all time, and a key figure in the scientific revolution. His book Philosophy Naturalis Principia Mathematica ("Mathematical Principles of Natural Philosophy"), first published in 1687, laid the foundations of classical mechanics. Newton also made seminal contributions to optics, and shares credit with Gottfried Wilhelm Leibniz for developing the infinitesimal calculus. In Principia, Newton formulated the laws of motion and universal gravitation that formed the dominant scientific viewpoint until it was superseded by the theory of relativity. Newton used his mathematical description of gravity to prove Kepler's laws of planetary motion, account for tides, the trajectories of comets, the precession of the equinoxes and other phenomena, eradicating doubt about the Solar System's heliocentricity. He demonstrated that the motion of objects on Earth and celestial bodies could be accounted for by the same principles. Newton's inference that the Earth is an oblate spheroid was later confirmed by the geodetic measurements of Maupertuis, La Cond amine, and others, convincing most European scientists of the superiority of Newtonian mechanics over earlier systems.
Charles Darwin an English naturalist, geologist and biologist, best known for his contributions to the science of evolution. His proposition that all species of life have descended over time from common ancestors is now widely accepted, and considered a foundational concept in science. In a joint publication with Alfred Russel Wallace, he introduced his scientific theory that this branching pattern of evolution resulted from a process that he called natural selection, in which the struggle for existence has a similar effect to the artificial selection involved in selective breeding. Darwin published his theory of evolution with compelling evidence in his 1859 book On the Origin of Species, overcoming scientific rejection of earlier concepts of transmutation of species. By the 1870s, the scientific community and a majority of the educated public had accepted evolution as a fact. However, many favoured competing explanations and it was not until the emergence of the modern evolutionary synthesis from the 1930s to the 1950s that a broad consensus developed in which natural selection was the basic mechanism of evolution. Darwin's scientific discovery is the unifying theory of the life sciences, explaining the diversity of life. The New Scientist magazine covers all aspects of science and technology. In January 2009, New Scientist ran a cover with the title "Darwin was wrong". The actual story stated that specific details of Darwin's evolution theory had been shown incorrectly, mainly the shape of phylogenetic trees of interrelated species, which should be represented as a web instead of a tree. Some evolutionary biologists who actively oppose the intelligent design movement thought the cover was both sensationalist and damaging to the scientific community. Jerry Coyne, author of the book Why Evolution Is True, called for a boycott of the magazine, which was supported by evolutionary biologists Richard Dawkins and P.Z. Myers. In April 2017, New Scientist changed hands when RELX Group, formerly known as Reed Elsevier, sold the magazine to Kingston Acquisitions, a group set up by Sir Bernard Gray, Louise Rogers and Matthew O'Sullivan to acquire New Scientist. Kingston Acquisitions then renamed itself New Scientist Ltd.
Albert Einstein a German-born theoretical physicist who developed the theory of relativity, one of the two pillars of modern physics (alongside quantum mechanics). His work is also known for its influence on the philosophy of science. He is best known to the general public for his mass–energy equivalence formula E = mc2, which has been dubbed "the world's most famous equation". He received the 1921 Nobel Prize in Physics for his services to theoretical physics, and especially for his discovery of the law of the photoelectric effect, a pivotal step in the development of quantum theory. Walter Isaacson, University Professor of History at Tulane, has been CEO of the Aspen Institute, chairman of CNN, and editor of Time magazine wrote the best Albert Einstein biography. Walter Isaacson is the author of The Code Breaker: Jennifer Doudna, Gene Editing, and the Future of the Human Race (2021), Leonardo da Vinci (2017), The Innovators: How a Group of Hackers, Geniuses, and Geeks Created the Digital Revolution (2014), Steve Jobs (2011), American Sketches (2009), Einstein: His Life and Universe (2007), Benjamin Franklin: An American Life (2003), and Kissinger: A Biography (1992). Walter Isaacson is the co-author with Evan Thomas of The Wise Men: Six Friends and the World They Made (1986).
Stephen Hawking an English theoretical physicist, cosmologist, and author who was director of research at the Centre for Theoretical Cosmology at the University of Cambridge at the time of his death. He was the Lucasian Professor of Mathematics at the University of Cambridge between 1979 and 2009. His scientific works included a collaboration with Roger Penrose on gravitational singularity theorems in the framework of general relativity and the theoretical prediction that black holes emit radiation, often called Hawking radiation. Hawking was the first to set out a theory of cosmology explained by a union of the general theory of relativity and quantum mechanics. He was a vigorous supporter of the many-worlds interpretation of quantum mechanics. Hawking achieved commercial success with several works of popular science in which he discusses his own theories and cosmology in general. His book A Brief History of Time appeared on the British Sunday Times best-seller list for a record-breaking 237 weeks. Hawking was a Fellow of the Royal Society (FRS), a lifetime member of the Pontifical Academy of Sciences, and a recipient of the Presidential Medal of Freedom, the highest civilian award in the United States. In 2002, Hawking was ranked number 25 in the BBC's poll of the 100 Greatest Britons.
Mark Zuckerberg has changed Facebook's name to Meta. Mark Elliot Zuckerberg is an American media magnate, internet entrepreneur, and philanthropist. He is known for co-founding Meta Platforms, Inc. (formerly named Facebook, Inc.) and serves as its chairman, chief executive officer, and controlling shareholder. He also is a co-founder of the solar sail spacecraft development project Breakthrough Starshot and serves as one of its board members. The concept of the metaverse was popularized in the science-fiction novel "Snow Crash" by Neal Stephenson. The writer Neal Stephenson to refer to a digital universe that can be accessed through virtual reality. Neal Stephenson to introduce "avatars" in the "Metaverse". In the Metaverse, according to Mark Zuckerberg's idea, the physical and digital worlds should come together. Meta is helping to build the metaverse, a place where we'll play, work and connect in 3D.
Elon Reeve Musk an engineer, industrial designer, technology entrepreneur and philanthropist. He is the founder, CEO, CTO and chief designer of SpaceX early investor CEO and product architect of Tesla, Inc. founder of The Boring Company, co-founder of Neuralink and co-founder and initial co-chairman of OpenAI. Elon Musk is known for his weird and wonderful ideas. Now, the Tesla and SpaceX CEO has turned his attention to brain implants, which he claims could enable superhuman intelligence. Musk's firm, Neuralink ( Corporation an American neurotechnology company which developing implantable brain-machine interfaces - BMIs ), will finally give us a first glimpse at its futuristic device that connects your brain with a computer. Initially, Neuralink hopes to offer the technology to paralysed patients to help them control their computers and smartphones. Next, the technology could be used to treat patients with brain disorders, such as Parkinson's disease. On Aug 28, 2020 Elon Musk has presented his Neuralink brain computer interface in a live demonstration.
Dr. Donald Hoffman an American cognitive psychologist and popular science author is a Professor in the Department of Cognitive Sciences at the University of California, Irvine, with joint appointments in the Department of Philosophy, the Department of Logic and Philosophy of Science, and the School of Computer Science studies consciousness, visual perception and evolutionary psychology using mathematical models and psychophysical experiments. His research subjects include facial attractiveness, the recognition of shape, the perception of motion and color, the evolution of perception, and the mind-body problem. He has co-authored two technical books: Observer Mechanics: A Formal Theory of Perception offers a theory of consciousness and its relationship to physics; Automotive Lighting and Human Vision applies vision science to vehicle lighting. His book Visual Intelligence: How We Create What We See presents the modern science of visual perception to a broad audience. His 2015 TED Talk, "Do we see reality as it is?" explains how our perceptions have evolved to hide reality from us. His book "The Case Against Reality: Why Evolution Hid the Truth from Our Eyes" was publishedin 2019. Hoffman notes the commonly held view that brain activity causes conscious experience has, so far, proved to be intractable in terms of scientific explanation. Hoffman proposes a solution to the hard problem of consciousness by adopting the converse view that consciousness causes brain activity and, in fact, creates all objects and properties of the physical world. To this end, Hoffman developed and combined two theories - "multimodal user interface" (MUI) theory of perception and "conscious realism". Multimodal user interface (MUI) theory states that "perceptual experiences do not match or approximate properties of the objective world, but instead provide a simplified, species-specific, user interface to that world." Hoffman argues that conscious beings have not evolved to perceive the world as it actually is but have evolved to perceive the world in a way that maximizes "fitness payoffs". Hoffman uses the metaphor of a computer desktop and icons - the icons of a computer desktop provide a functional interface so that the user does not have to deal with the underlying programming and electronics in order to use the computer efficiently. Similarly, objects that we perceive in time and space are metaphorical icons which act as our interface to the world and enable us to function as efficiently as possible without having to deal with the overwhelming amount of data underlying reality. Conscious Realism is described as a non-physicalist monism which holds that consciousness is the primary reality and the physical world emerges from that. The objective world consists of conscious agents and their experiences that cannot be derived from physical particles and fields. "What exists in the objective world, independent of my perceptions, is a world of conscious agents, not a world of unconscious particles and fields. Those particles and fields are icons in the MUIs of conscious agents, but are not themselves fundamental denizens of the objective world. Consciousness is fundamental. Perception of physical world is a byproduct of consciousness.Together, MUI theory and Conscious Realism form the foundation for an overall theory that the physical world is not objective but is an epiphenomenon caused by consciousness. Hoffman has said that some form of reality may exist, but may be completely different from the reality our brains model and perceive. Reality may not be made of space time and physical objects. Dr. Donald Hoffmann has argued that fitness for evolution may be higher in entities that see some of reality, or create models of reality, than in those which see more or all of reality.
Daniel Dennett is undoubtedly one of the most influential, original, but also most controversial contemporary thinkers in the philosophy of mind. As a representative of a consistently naturalistic view of complex topics such as consciousness, intentionality and free will, he is one of the few philosophers who are known beyond the disciplinary boundaries, especially in the circles of cognitive neuroscience. Dennett's main concern is to reconcile our everyday understanding of consciousness and personality with scientific ideas about mental processes and to put it on an evolutionary basis. Daniel C. Dennett books: Content and Consciousness, appeared in 1969, followed by Brainstorms (1978), Elbow Room (1984), The Intentional Stance (1987), Consciousness Explained (1991), Darwin's Dangerous Idea (1995), Kinds of Minds (1996), and Brainchildren: A Collection of Essays 1984-1996 (MIT Press and Penguin, 1998), Freedom Evolves (Viking Penguin, 2003), Sweet Dreams: Philosophical Obstacles to a Science of Consciousness, was published in 2005 by MIT Press, Breaking the Spell (Viking, 2006). He co-edited The Mind's I with Douglas Hofstadter in 1981. He is the author of over four hundred scholarly articles on various aspects on the mind, published in journals ranging from Artificial Intelligence and Behavioral and Brain Sciences to Poetics Today and The Journal of Aesthetics and Art Criticism. His most recent books are Intuition Pumps and Other Tools for Thinking (Norton, 2013), Caught in the Pulpit: Leaving Belief Behind, with co-author Linda LaScola (Amazon.com, 2013), and From Bacteria to Bach and Back: The Evolution of Minds (Norton, 2017). He gave the John Locke Lectures at Oxford in 1983, the Gavin David Young Lectures at Adelaide, Australia, in 1985, the Tanner Lecture at Michigan in 1986, and the Copernicus Center for Interdisciplinary Studies at Krakow ( Auditorium Maximum of the Jagiellonian University ) in 2017, among many others.
The University of Oxford philosopher Nick Bostrom defines superintelligence as "any intellect that greatly exceeds the cognitive performance of humans in virtually all domains of interest". The program Fritz falls short of superintelligence, even though it is much better than humans at chess, because Fritz cannot outperform humans in other tasks. Following Marcus Hutter and Shane Legg, Bostrom treats superintelligence as general dominance at goal-oriented behavior, leaving open whether an artificial or human superintelligence would possess capacities such as intentionality (cf. the Chinese room argument) or first-person consciousness (cf. the hard problem of consciousness).
Stephen Wolfram is known for his work in computer science, mathematics, and in theoretical physics. He is the founder and CEO of the software company Wolfram Research where he worked as chief designer of Mathematica and the Wolfram Alpha answer engine. His recent work has been on knowledge-based programming, expanding and refining the Wolfram Language, which is the programming language of the mathematical symbolic computation program Mathematica. In April of 2020, Wolfram announced the Wolfram Physics Project as an effort to reduce and explain all the laws of physics within a paradigm of a hypergraph that is transformed by minimal rewriting rules which obey the Church-Rosser property. The effort is a continuation of the ideas he originally described in A New Kind of Science. The foundational idea is the exploration of the emergent complexity of abstract rewriting systems (termed "substitution system" on Wolfram MathWorld), where the systems explored mainly lie at a minimalist extreme. Most examples come from a rewriting system on ordered graphs; some concepts are illustrated by examples pertaining to string rewriting systems. Many of the computational phenomena obtained in these systems bear analogy to Wolfram's previous investigations into cellular automata. This newly introduced ordered-graph system lends itself to geometrical interpretation in a way that cellular automata did not, and it is mainly these geometrical interpretations that provide an entry point into analogy with physical law. Wolfram claims that "From an extremely simple model, we're able to reproduce special relativity, general relativity and the core results of quantum mechanics". Physicists are generally unimpressed with Wolfram's claim, and state that Wolfram's results are non-quantitative and arbitrary. Stephen Wolfram and Christopher Wolfram were involved in helping create the alien language for the film Arrival, for which they used the Wolfram Language. Bibliography : A Project to Find the Fundamental Theory of Physics, Publisher: Wolfram Media, Adventures of a Computational Explorer, Idea Makers: Personal Perspectives on the Lives & Ideas of Some Notable People, Elementary Introduction to the Wolfram Language, A New Kind of Science, The Mathematica Book, Cellular Automata and Complexity: Collected Papers, Theory and Applications of Cellular Automata.
Frank Wilczek is a theoretical physicist, author, and intellectual adventurer. Frank Wilczek has received many prizes for his work, including a Nobel Prize in Physics. Dr. Frank Wilczek received a B.S. at the University of Chicago in 1970, and a PhD in physics at Princeton University in 1974. Currently he is the Herman Feshbach professor of physics at the MIT; Founding Director of the T. D. Lee Institute and Chief Scientist at Wilczek Quantum Center, Shanghai Jiao Tong University; Distinguished Professor at Arizona State University; and Professor at Stockholm University. Frank Wilczek has made seminal contributions to fundamental particle physics, cosmology and the physics of materials. His current research focus includes Axions, Anyons, and Time Crystals. These are concepts in physics which he named and pioneered. Each has become a major focus of world-wide research. In recent years Frank Frank has become fascinated with prospects for expanding perception through technology. He is developing hardware and software tools for this. He has authored several well-known books ( "A Beautiful Question: Finding Nature's Deep Design", "The Lightness of Being: Mass, Ether, and the Unification of Forces", "Fantastic Realities: 49 Mind Journeys And A Trip To Stockholm" ), and writes a monthly "Wilczek's Universe" feature for the Wall Street Journal. His latest book, "Fundamentals: Ten Keys to Reality", has released in January 2021.
George Church an American geneticist, molecular engineer, and chemist, he is the Robert Winthrop Professor of Genetics at Harvard Medical School, Professor of Health Sciences and Technology at Harvard and MIT, and a founding member of the Wyss Institute for Biologically Inspired Engineering. As of March 2017, Church serves as a member of the Bulletin of the Atomic Scientists' Board of Sponsors. George McDonald Church leads Synthetic Biology at the Wyss Institute, where he oversees the directed evolution of molecules, polymers, and whole genomes to create new tools with applications in regenerative medicine and bio-production of chemicals. Among his recent work at the Wyss is development of a technology for synthesizing whole genes, and engineering whole genomes, far faster, more accurate, and less costly than current methods. George is widely recognized for his innovative contributions to genomic science and his many pioneering contributions to chemistry and biomedicine. In 1984, he developed the first direct genomic sequencing method, which resulted in the first genome sequence (the human pathogen, H. pylori). He helped initiate the Human Genome Project in 1984 and the Personal Genome Project in 2005. George Church invented the broadly applied concepts of molecular multiplexing and tags, homologous recombination methods, and array DNA synthesizers. His many innovations have been the basis for a number of companies including Editas ( Gene therapy ); Gen9bio ( Synthetic DNA ); and Veritas Genetics ( full human genome sequencing ). Prof. George McDonald Church is one of the most important scientist who implements science fiction ideas in real life. Church has received accolades including election to the National Academy of Sciences ( in 2011 ), and the National Academy of Engineering ( in 2012 ). He received the American Society for Microbiology Promega Biotechnology Research Award and the heptannual Bower Award and Prize for Achievement in Science of the Franklin Institute. He authored the NewScientist "top science book," Regenesis ( on synthetic biology ) with Ed Regis. Church is a regular contributor to Edge.org and has appeared widely in the media, including TED venues, NOVA, Faces of America, Charlie Rose on PBS, The Colbert Report, and Xconomy. Other honors include the Triennial International Steven Hoogendijk Award in 2010 and the Scientific American Top 50 twice ( for "Designing artificial life" in 2005 and "The $1000 genome" in 2006 ). Newsweek picked Church for their 2008 "Power of Ideas" recognition in the category of Medicine ( for the Personal Genome Project ). In September 2010, Prof. Dr. George Church was honored for his work in genetics with the Mass High Tech All-Star Award. He is a member of the Research Advisory Board of SENS Research Foundation
We should not fear 'editing' embryos to enhance human intelligence, says leading geneticist George Church for The Daily Telegraph, known online as The Telegraph, a national British daily broadsheet newspaper published in London by Telegraph Media Group and distributed across the United Kingdom and internationally. George Church told us why he's listing Superhuman Gene Hacks. Hacking human genes is still a thing of the future, as proven the scandal involving CRISPR technology used on twin girls in utero. He Jiankui, a Chinese researcher, at the Human Genome Editing Conference in Hong Kong on Wednesday, November 28, 2018 claims to have made the world's first gene-edited babies. Dr He Jiankui shocked the world when he reported - through a well-coordinated media campaign that involved an AP exclusive and YouTube videos - that he'd created the world's first babies genetically edited with CRISPR: a set of twin girls, with a third CRISPR baby on the way.
Mark Solms a South African psychoanalyst and neuropsychologist is one of the boldest thinkers in contemporary neuroscience, discovering how consciousness comes about has been a lifetime's quest. Scientists consider it the "hard problem" because it seems an impossible task to understand why we feel a subjective sense of self and how it arises in the brain. Venturing into the elementary physics of life, Mark Solms has now arrived at an astonishing answer. In his book "The Hidden Spring: A Journey to the Source of Consciousness", he brings forward his discovery in accessible language and graspable analogies. A revelatory new theory of consciousness that returns emotions to the center of mental life.
Bill Gates the co-founder of Microsoft Corporation says it would be a tragedy not to take advantage of CRISPR gene-editing. In an Foreign Affairs magazine of international relations and U.S. foreign policy published by the Council on Foreign Relations, Bill Gates outlined the case for using CRISPR and other gene-editing techniques on a global scale to meet growing demand for food and to improve disease prevention, particularly for malaria.
Barack Obama served as the 44th President of the United States. His story is the American story - values from the heartland, a middle-class upbringing in a strong family, hard work and education as the means of getting ahead, and the conviction that a life so blessed should be lived in service to others. The secret to success: watch Oprah Winfrey interview with former President Barack Obama on Apple TV+ .
The first public lecture of Miroslaw Magola took place on May 27, 1994 in Gasteig. Gasteig is a cultural center in Munich, opened in 1985, which hosts the Munich Philharmonic Orchestra. The Richard Strauss Conservatory, the Volkshochschule, and the municipal library are all located in the Gasteig. Most of the events of the Munich International Film festival ( Filmfest München ), and many of the events of the Munich Biennale take place here. The director of Filmfest München is Diana Iljine, who took over in August 2011. Former directors are Andreas Ströhl (2004-2011) and Eberhard Hauff, who ran the festival from its outset. The festival is hosted by Internationale Münchner Filmwochen GmbH, whose shareholders are the City of Munich, the Free State of Bavaria (represented by Minister-President of Bavaria Markus Söder), the Bayerischer Rundfunk (Bavarian Broadcasting, represented by director Ulrich Wilhelm) and the SPIO (the German film industry association represented by Thomas Negele).
In 1996 I offered my live performance ( Deutschlands Superhirn ) Superhuman Magnetic Man for Wetten, dass ..? on ZDF which was moderated by the entertainer Thomas Gottschalk. My offer was rejected. On 14 February 1981 the German channel ZDF broadcast the first episode Wetten, dass..? in cooperation with the Austrian broadcaster ORF and the Swiss channel SF DRS. Frank Elstner, hosted the show until its 39th episode in 1987. Wetten, dass..? has since been hosted by entertainer Thomas Gottschalk, except during a brief interval from 1992 to 1993, when nine episodes were presented by Wolfgang Lippert. Gottschalk hosted his 100th episode of the show on 27 March 2004. Since late 2009, Michelle Hunziker has assisted Gottschalk in hosting the show. Thomas Gottschalk left the show on 3 December 2011, the end of the 2011 season, because of an accident involving Samuel Koch, a 23-year-old man who became a quadriplegic due to a stunt which he performed on the show on 4 December 2010. After long speculations who would take over the show, ZDF announced on 11 March 2012 that Markus Lanz would be the next presenter. Comedian Ilka Bessin, better known as Cindy from Marzahn, became his assistant. His first show was on 6 October 2012 and the last show was on 13 December 2014. The show was rebooted as a satirical homage with fake bets in 2016 for two episodes of 45 minutes each. It was hosted by comedian Jan Böhmermann. In November 2020 it will be a one-evening revival Wetten dass ..? on ZDF owing to the occasion of Thomas Gottschalk's upcoming 70th birthday. Thomas Gottschalk and Michelle Hunziker will host the Wetten, dass..? TV Show. That's what DWDL.de wrote. I applied again with my bet! ... to take part in the big Eurovision TV show Wetten, dass..? in November 2020 in Offenburg.
Frank Elstner a German TV presenter invented the show Wetten, dass..? ("Wanna bet..?"). Frank Elstner presented Wetten, dass..? ("Wanna bet..?") which became extremely popular and was, for some time, one of the most successful shows in Europe. That year, Elstner was presented with a Bambi, the German television and media prize. In Britain it was copied as You Bet! and ran from 1988 to 1997. Today Elstner mainly works for Südwestrundfunk (SWR)(formed from the old Südwestfunk and Süddeutscher Rundfunk), presenting the talk show Menschen der Woche. Since 28 September 2002 he has worked for ARD as the presenter of the Saturday evening show Verstehen Sie Spass?, the German equivalent of Candid Camera, following on from Cherno Jobatey. Frank Elstner presented his final episode of "VSS?" on November 21, 2009. Until the start of 2005 he also presented the show Einfach Millionär (Simply A Millionnaire) run by the ARD television lottery. In 2006 Frank Elstner was listed in the Rose d'Or Hall of Fame, on the 25th anniversary of his greatest success Wetten, dass..?. The same year he went on a 517 kilometre pilgrimage along the Way of St James, inspired by fellow television presenter Hape Kerkeling's pilgrimage diary Ich bin dann mal weg ("I'm off for a bit, then"). In 2006 Frank Elstner has presented the quiz show Die Besten im Südwesten (The Best in the Southwest) on the SWR. He also presents the ARD show Die grosse Show der Naturwunder (The Biggest Natural Wonders Show), along with Ranga Yogeshwar. In 2019 Frank Elstner at the age of 77 - says goodbye to his audience on Youtube Talkshow "Wetten, das war's?" and switches to Netflix with his show. In 2021, ZDF will mark the 60th anniversary of the organization's founding. Dr. Thomas Bellut, Director General of German national broadcaster ZDF, one of Europe's major and most renowned public broadcasters, will receive the International Academy's 2021 Directorate Emmy Award, it was announced today by Bruce L. Paisner, President & CEO of the International Academy of Television Arts & Sciences. The International Academy's Special Emmy will be presented to Thomas Bellut at the 49th International Emmy Awards Gala, on Monday, November 22, 2021 in New York City. "Thomas Bellut is an outstanding journalist, broadcaster and executive, with a 30-year career at ZDF who has made an important mark on television in Germany and beyond", said Bruce L. Paisner, President and CEO of the International Academy. ZDF also operates the two thematic channels ZDFneo and ZDF info. In partnership with other public broadcasters, ZDF jointly operates the internet-only offer funk, the German channels Phoenix and Kika and the European channels 3sat and Arte.
The Deutscher Fernsehpreis is a German award for television programming, created in 1999 by German television channels Das Erste, ZDF, RTL and Sat.1. It was created to be an equivalent to the Emmy Awards. SevenOne Media is leading marketer for audiovisual and digital media in Germany. As a subsidiary of the ProSiebenSat.1 Group, SevenOne Media markets the Group's German-language broadcasters (SAT.1, ProSieben, kabel eins, sixx, SAT.1 Gold, ProSieben MAXX and kabel eins Doku). New category - featured artist superhumans. Superhuman that will inspire and amaze you.
I also gave my lectures and performances in Manhattan - New York and San Francisco, Hollywood - California.
As part of a series of lectures entitled "Iconic Turn" Felix Burda Memorial Lectures by the Burda Akademie - zum dritten Jahrtausend - eine Institution der Hubert Burda Stiftung (Felix Burda Foundation) at the Ludwig Maximilians University Munich (LMU) I spoke to Prof. Dr. Hubert Burda about my own activities in the interdisciplinary area. Professor Dr. Burda found my lecture with very interesting and I should contact the "Burda Academy for the third millennium", an institution of the Hubert Burda Foundation. Unfortunately, the local board gave me a rejection. Hubert Burda is the owner of Hubert Burda Media, which publishes, among others, Bunte, Focus, Playboy and Superillu. Hubert Burda combines one of the leading European internet companies with media house ties. Digital companies such as Cyberport, XING, Focus Online and Holidaycheck help Hubert Burda Media to generate more than half of its sales in the digital area. Hubert Burda is chair of the Digital Life Design (DLD) conference, which takes place in Munich every January. According to Forbes to the richest Germans and after Friede Springer and Elisabeth Mohn is the third richest publisher in the Germany. The Felix Burda Stiftung was founded in 2001 by Dr. Christa Maar and publisher Prof. Dr. Hubert Burda.
Iconic Turn: Prof. Dr. Barbara Maria Stafford - Towards a Cognitive Image History. Hubert Burda Stiftung uploaded to Youtube.
Miroslaw Magola aka MagneticMan has provided a variety of media presentations that cause us to question the limitations of our knowledge, giving us impetus to find an explanation. Anytime we gain new knowledge, our perceptions expand. So, sceptics : Give the public a chance to expand their knowledge, give them a public live experience of Mangetic Man extraordinary abilities! There is no doubt whatsoever that major television networks inside and outside the U.S are eager to present this demonstration.
Miroslaw Magola alias Magnetic Man - Biography. All the artwork on this Webpage has been done by the author and painter Miroslaw Magola aka Magnetic Man.
Magnetic Man Artwork - God - Knowledge - Superhuman - Brain - Universe - Time - Quantum Physics of Consciousness - Biosemiotics.
The Marvel Cinematic Universe (MCU), an American media franchise and shared universe centered on a series of superhero films, independently produced by Marvel Studios and based on characters that appear in American comic books published by Marvel Comics. The franchise also includes comic books, short films, television series, and digital series. The shared universe, much like the original Marvel Universe in comic books, was established by crossing over common plot elements, settings, cast, and characters. Phil Coulson, portrayed by Clark Gregg, is an original character to the MCU and the only character to appear across all its different media.
The first MCU film was Iron Man, which began the first phase of films culminating in the crossover film The Avengers. Phase Two began with Iron Man 3 and concluded with Ant-Man. Phase Three began with Captain America: Civil War and is set to conclude with Spider-Man: Far From Home. The three phases are collectively known as "The Infinity Saga". Marvel Television expanded the universe to network television with Marvel's Agents of S.H.I.E.L.D. on ABC in the 2013–14 television season, followed by online streaming with Marvel's Daredevil on Netflix and Marvel's Runaways on Hulu, and then to cable television with Marvel's Cloak & Dagger on Freeform. Marvel Television also produced the digital series Marvel's Agents of S.H.I.E.L.D.: Slingshot.
James Francis Cameron is a Canadian film director, producer, screenwriter, editor, artist, and environmentalist who currently lives in New Zealand. James Cameron is one of the most sought-after directors in Hollywood. In 1990 he formed his own production company, Lightstorm Entertainment. In 1997, James Cameron wrote and directed Titanic. The movie went on to break all box office records and earned eleven Academy Awards. In 1994 James Cameron wrote an 80-page treatment for Avatar, drawing inspiration from "every single science fiction book" he had read in his childhood as well as from adventure novels by Edgar Rice Burroughs and H. Rider Haggard. Avatar premiered in London on December 10, 2009, and was released in the United States on December 18 to positive reviews, with critics highly praising its ground-breaking visual effects. During its theatrical run, the film broke several box office records and became the highest-grossing film at the time, as well as in the United States and Canada, surpassing Cameron's Titanic, which had held those records for twelve years. Avatar remained the highest-grossing film worldwide for nearly a decade until it was overtaken by Avengers: Endgame in 2019, before a Chinese re-release saw Avatar retake the top spot in March 2021. Avatar is the second highest-grossing movie of all time when adjusted for inflation after Gone with the Wind with a total of more than $3 billion. It also became the first film to gross more than $2 billion and the best-selling video title of 2010 in the United States. Avatar was nominated for nine Academy Awards, including Best Picture and Best Director, and won three, for Best Art Direction, Best Cinematography, and Best Visual Effects. The success of the film also led to electronics manufacturers releasing 3D televisions and caused 3D films to increase in popularity. The film is set in the mid-22nd century when humans are colonizing Pandora, a lush habitable moon of a gas giant in the Alpha Centauri star system, in order to mine the valuable mineral unobtanium. The expansion of the mining colony threatens the continued existence of a local tribe of Na'vi - a humanoid species indigenous to Pandora. The film's title refers to a genetically engineered Na'vi body operated from the brain of a remotely located human that is used to interact with the natives of Pandora. Following the film's success, James Cameron signed with 20th Century Fox to produce four sequels: Avatar 2 and Avatar 3 have completed principal filming, and are scheduled to be released on December 16, 2022, and December 20, 2024, respectively; subsequent sequels are scheduled to be released on December 18, 2026, and December 22, 2028. Several cast members are expected to return, including Sam Worthington, Zoe Saldana, Stephen Lang and Sigourney Weaver.
A picture is worth a thousand words. See more pictures and flims about Superhero, Magnetic Man, Superhuman and Marvel Hero on Variety magazine a weekly newspaper reporting on entertainment news, film reviews, awards, film festivals, box office, entertainment industry and..., founded by Sime Silverman and Rotten Tomatoes an American review-aggregation website for film and television, Owner Fandango Media, Warner Bros, NBCUniversal.

Avengers: Endgame Marvel Studios The Marvel Cinematic Universe Superhero in IMAX 3D Los Angeles films. Avengers: Endgame is a American superhero film based on the Marvel Comics superhero team the Avengers, produced by Marvel Studios and distributed by Walt Disney Studios Motion Pictures. It is the sequel to 2012's The Avengers, 2015's Avengers: Age of Ultron and 2018's Avengers: Infinity War, and the 22nd film in the Marvel Cinematic Universe (MCU), serving as the conclusion to the Infinity Saga. The film is directed by Anthony and Joe Russo, written by Christopher Markus and Stephen McFeely and features an ensemble cast including Robert Downey Jr., Chris Evans, Mark Ruffalo, Chris Hemsworth, Scarlett Johansson, Jeremy Renner, Don Cheadle, Paul Rudd, Brie Larson, Karen Gillan, Danai Gurira, Bradley Cooper, Josh Brolin. In the film, the surviving members of the Avengers and their allies travel through the quantum realm to reverse the damage caused by Thanos in Infinity War. Avengers: Endgame was premiered in Los Angeles on April 22, 2019, and was theatrically released in the United States on April 26, 2019, in IMAX and 3D.
If you search Google, The Encyclopædia Britannica, a Dictionary of Arts, Sciences, and Miscellaneous Literature and a free online Encyclopedia Wikipedia with objective articles, biographies, videos, and images, created and edited by volunteers around the world and hosted by the Wikimedia Foundation you will find many pictures and videos with real people with marvel characters who have an ability to lift objects off the floor. They are able to transport them through the air in a vertical as well as horizontal position simply by applying the objects to their forehead or to the palms of their hands without grasping them. Because there is very little research thus far, regarding the subject, involvement of media and especially Hollywood movie producers would be extremely desirable, in the telling of the story of the "Magnetic Man". The Cinema of the United States ( Hollywood ) and ( Netflix, Inc. Netflix became the most nominated service at 2018 Primetime and Creative Arts Emmy Awards with 112 nominations breaking HBO's 17-years record of most nominated network at Emmys, who received 108 nominations ) has the profound effect on expanding the horizons as well as the conscience of millions of people, and it holds the power to spark an interest in this very little recognized phenomenon.
Wikipedia celebrates its 20th anniversary on January 15, 2021 and the collaborative, volunteer produced internet encyclopedia aims to spend the next 20 years further expanding free access to information. Jimmy Wales is an American digital entrepreneur, best known for started in 2001 Wikipedia.org, the platform which has fundamentally changed information is consumed globally. Wikipedia is the free online encyclopedia created by the public. In mid 2003, Wales set up the Wikimedia Foundation, a non-profit organization based in St. Petersburg, Florida, to support Wikipedia.org. In 2004, Jimmy Wales co-founded Wikia.com, which enables groups of people to share information and opinions that fall outside the scope of an encyclopedia. Wikipedia is built as a wiki - a Web site that allows users to collectively create, add and edit content - and more than a million people have edited at least one entry. But the veracity and updating of its more than 24 million encyclopedia entries relies largely on an army of more than 80,000 dedicated volunteers known as "the community." This global collection of grass-roots volunteers makes for a collectively brilliant creation, but it can also lead to online hysteria and "edit wars". Though Wales no longer runs the day-to-day operations of Wikipedia. He is traveling the world giving talks on free speech and Internet freedom. On Wikipedia user page Jimbo Wales wrote: "My name is Jimmy Wales, and this is my user page. I go by "Jimmy" in real life, but often by "Jimbo" online. People sometimes assume that "Jimmy" is just a nickname for "James", but it's actually my full first name. I was born on August 7, 1966, in Huntsville, Alabama. I co-founded Wikipedia on January 15, 2001. Since 2006, I have been the Chair Emeritus of the Wikimedia Foundation, which Larry Sanger and I set up on June 20, 2003. In 2004, Angela Beesley and I established Wikia (now Fandom), a completely separate organization unrelated to Wikipedia and the Wikimedia Foundation. Another independent project that I had worked on was WikiTribune, a collaborative news website. My most recent project was the launch of WT Social, a social networking service. I am proud of having founded Wikipedia, and I am grateful for what it has offered to millions of people worldwide". In December 2013, Jimmy Wales was awarded the UNESCO Niels Bohr Medal in Copenhagen, Denmark at a conference on "An Open World" to celebrate the 100th anniversary of Niels Bohr's atomic theory. In January 2014, Jimmy Wales was appointed co-chairman of The People's Operator, a UK-based mobile operator that enables users to donate 10 percent of their phone bill to a cause of their choice. In February 2014, Jimmy Wales was named one of "25 Web Superstars" by The Daily Telegraph. In May 2014, Jimmy Wales became Doctor Honoris Causa of the Faculty of Communication Sciences of the Universita della Svizzera Italiana (USI Lugano, Switzerland). Later that month, Wales was invited by Google to join their advisory committee. In June 2014, Jimmy Wales received the honorary award of Doctor of Letters from Glasgow Caledonian University.
TV programme and show
RTL (Germany) — »Magisches Hessen« (Report), 1994. RTL Group (Radio Television Luxembourg) is an international media company. RTL Group operates 68 television channels and 31 radio stations in Germany, France and other European countries. It also offers national streaming platforms, content productions and a range of digital services. Important segments of RTL Group are Mediengruppe RTL Deutschland, Groupe M6, Fremantle, RTL Nederland and RTL Belgium. RTL group was established by Bertelsmann, Groupe Bruxelles Lambert (GBL) and Pearson in the year 2000.
PRO7 (Germany) — »Arabella« (Talkshow) hosted by Arabella Kiesbauer 1995. Cosima Arabella-Asereba Kiesbauer, known professionally as Arabella Kiesbauer started to work as presenter with the Austrian public service television broadcaster ORF. Arabella Kiesbauer won several awards for her TV work, 1994 the Bayerischen Fernsehpreis in the category "Beste Talk-Newcomerin" and 1996 the media award Das Goldene Kabel. She appeared in the German Playboy on the cover in July 1995. ProSieben (sieben is German for "seven"; often stylized as Pro7) is a German free-to-air television network owned by ProSiebenSat.1 Media. It was launched on 1 January 1989. It is Germany's second-largest privately owned television company. Although ProSieben produces some of its programming itself, it also airs many American imports.

ITV (UK) — »Beyond Belief« (Live), 1996. David Frost, from 1960s satire on The British Broadcasting Corporation ( BBC ) to encounters with the great and good on Al Jazeera TV ( Arabic: الجزيرة ). In the process, he became the world's most celebrated television interviewer. He is best known for his series of interviews with disgraced U.S. President Richard Nixon , Paul McCartney , Boxing legend Muhammad Ali , Prime Minister Vladimir Putin , South African president Nelson Mandela , Golda Meir , Yasser Arafat , F.W. de Klerk , Orson Welles , Tennessee Williams , Woody Allen , Clint Eastwood , Anthony Hopkins and Warren Beatty. Sir David Frost, one of the preeminent television figures of the 20th century received International Emmy Founders Award in 2009. The International Academy of Television Arts & Sciences is a membership based organization comprised of leading media and entertainment figures from over 50 countries and 500 companies from all sectors of television including internet, mobile and technology. The Academy's yearly schedule of events includes the prestigious International Emmy Awards Ceremony held in New York, The International Digital Emmy Awards at MIPTV and a series of industry events such as Academy Day, The International Emmy World Television Festival and Panels on substantive industry topics. The Academy was chartered with a mission to recognize excellence in television produced outside of the United States and it presents The International Emmy Awards in the following fifteen categories: Arts Programming; Best Performance by an Actress; Best Performance by an Actor; Current Affairs; Children & Young People; Comedy; Digital Program: Children & Young People; Digital Program: Fiction; Digital Program: Non-Fiction; Documentary; Drama Series; News; Non-Scripted Entertainment; Telenovela; TV Movie/Mini-Series (produced by David Paradine Productions)

SRF 1 (Switzerland) — »Tagesschau« Report hosted be Heinrich Mueller , 2002
Telebasel (Switzerland) — »7 vor 7« (Report), 2002
Fuji Television (Japan) — »Unbelievable«, 2008
Sat.1 (Germany) and China Education Television (CETV) Chinese: 中国教育电视台 — »Clever! spezial« (Show). Director Catharina Niens-Klees. Catharina Niens-Klees staged numerous shows and quizzes for various broadcasters, including "Wer wird Millionär?" (RTL), the Austrian Pendant "Die Millionenshow" (ORF), "Die Quiz-Show" (Sat.1), "Kochduell" (VOX), "Richter Alexander Hold" (Sat.1) , "Sudoku - The Quiz" (ZDF), "Elton" (ProSieben), "Das Strafgericht" (RTL), Clever! - Die Show, die Wissen schafft (Sat.1), 2009 (produced by Constantin Entertainment

TF1 (France) — «La Soirée de L'étrange« (Live), 2009 (produced by Coyote

History Channel (USA) — »Stan Lee's Superhumans«throughout history, the forces of evolution and genetic mutation have endowed humans with astonishing new abilities and features , Episode Human Wolf - Mind Force - hosted by Stan Lee & Daniel Browning Smith, 2010 produced by Off The Fence. History (formerly The History Channel from 1995 to 2008; stylized as HISTORY) is a pay television network and flagship channel owned by A&E Networks, a joint venture between Hearst Communications and the Disney Media Networks division of the Walt Disney Company.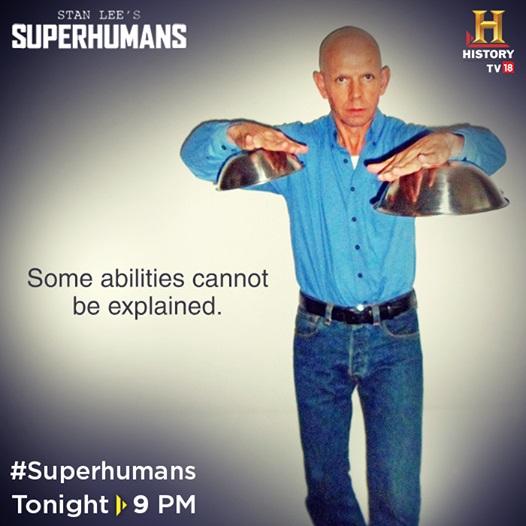 Syfy ( formerly Sci-Fi Channel and Sci-Fi, currently stylized as SYFY. The channel features science fiction, fantasy, horror, supernatural, paranormal, drama, and reality programming. ) — »And other Thursday shows of interest«, 2012
Discovery Channel (Worldwide) — »Stan Lee's Superhumans«, 2013

New Tang Dynasty Television ( NTD, Chinese: 新唐人電視台 ) — »News 真实版万磁王«, 2013
GMA News TV (Philippines) — »Stan Lee's Superhumans«, 2014
ProSieben (Germany) — »Galileo« (Subtitle: see - marvel - understand) is a German science program hosted by Aiman Abdallah , Stefan Goedde , Funda Vanroy , 2014

RMC Découverte RMC Découverte est une chaéne de télévision thématique nationale française gratuite, appartenant au groupe Altice Média Propriétaire Patrick Drahi via Altice, Altice France et Altice Média. Chaȋne sœur RMC Story, RMC Sport, BFM TV, BFM Business, BFM Paris, BFM Lyon, BFM Grand Lille, BFM Grand Littoral, BFM DICI Alpes du Sud, BFM D'ICI Haute-Provence, BFM Marseille, BFM Nice, BFM Strasbourg — — »Stan Lee et les super-humains«, 2016

RTV (Slovenia) — »NE SE HACET«, director Nejc Levstik (Live Programme), 2015

NBC Universo (USA) — »Superhumanos de Stan Lee&laquo, 2015
ABC TV (Australian Broadcasting Corporation) — »Stan Lee's Superhumans«, 2015
Fokus TV ( Poland ) — — »Supermocni«, 2016


DR TV ( The Danish Broadcasting Corporation ) — — »Stan Lee's Superhumans II«, 2016
SWR Fernsehen (Germany) — »Odysso« 2017 Mythos Superhelden


TV Germany ARD Alpha Odysso Super human Miroslaw Magola from David Baldacci on Vimeo.

ARD-alpha (Germany) — »ARD-alpha« 2017 Unser Koerper eine Meisterleistung. Das Erste is the flagship national television channel of the ARD association of public broadcasting corporations in Germany. ARD and ZDF - "the Second" German Television Channel - together comprise the public service television broadcasters in the German television system. Das Erste is jointly operated by the nine regional public broadcasting corporations that are members of the ARD.
Netflix and Apple TV+ ( Apple TV Plus) and Prime Video Amazon video on demand web television service Stan Lee Superhumans
La Red (Chilean TV channel) (Chile) — »La Red canal de televisión de Chile Así Somos Súper humanos« — »Súperhumanos: Habilidades extraordinarias de la mente«, 2018

Blaze ( TV Channel ) ( an Italian television channel owned by the ) A + E Networks—Italy, UK, Spain, Group »Stan Lee's Superhumans«
Viceland (U.S. TV channel) an American pay television channel owned by a joint venture majority-owned by A&E Networks (who owns a 10% stake in Vice Media, alongside a separate 10% stake owned directly by A&E's co-owner Disney). Satellite DirecTV Dish Network, IPTV Verizon FiOS AT&T U-verse Google Fiber, Streaming media Philo Sling TV and FubuTV. Between August and November 2017, FuboTV added CBS, MSG and MSG+, Pac-12 networks, NFL Network and NFL RedZone Channel and NESN to its channel lineup. As of September 2018, fuboTV offers live streaming and VOD programming from CBS, FOX, NBC, AMC, TBS, TNT, Cartoon Network, CNN and Showtime. Investors in FuboTV include AMC Networks, 21st Century Fox, Luminari Capital, Northzone, Sky, and Scripps Networks Interactive »Stan Lee's Superhumans - Brighton England, where Miroslaw Magola claims to harnesses the power of psychokinesis«

Russia-1 ( a state-owned Russian television channel ) — ТВ шоу »Удивительные люди« ( The Incredible people ), hosted by Александр Гуревич ( Aleksandr Gurevich ) with guests Наталья Юрьевна Рагозина ( Natalia Ragozina ) better known as Natascha Ragosina is an undefeated retired professional boxer who spent much of her career ranked as the top female super middleweight in the world. She is the longest reigning WBA female super middleweight champion and WBC female super middleweight champion. At the time of her retirement, she held all major female super middleweight titles and two heavyweight belts. On March 15, 2008, Ragosina defeated Teresa Perozzi, on July 11, 2008, Ragosina defeated Conjestina Achieng and on December 19, 2009, Ragosina defeated heavyweight world champion Pamela London. ), Ольга Шелест ( Olga Shelest ), Vasily Klucharev ), Евгений Попунаишвили ( Evgeniy Popunaishvili ), produced by Weit Media ( Russia ), Endemol Shine Group , recorded in Mosfilm ( Russian: Мосфильм ) a film studio which is among the largest and oldest in the Russian Federation and in Europe, 2019

»Удивительные люди« - Amazing People is the Russian adaptation of the world famous show The Brain, which successfully started in Germany on ZDF ( Deutschlands Superhirn ) hosted by Jörg Pilawa in 2011 and was adapted in different countries, including China on Jiangsu TV The Brain 最强大脑 hosted by Wei Kunlin (Dr. Wei), Tao Ching-Ying, USA on Fox Superhuman hosted by Kal Penn, Italy on Rai 1 ( Superbrain - Le Supermenti ) hosted by Paola Perego, Brazil on NatGeo Channel hosted by Cazé Peçanha Os Incríveis - O Grande Desafio.
ProSieben Maxx a German free-to-air channel, owned by ProSiebenSat.1 — »Stan Lee's Superhumans - Der Wolfsmensch«, 2020

RTL2 RTL Zwei (stylised as RTLZWEI), formerly spelled RTL 2 and RTL II, is a German-language television channel. RTL Zwei is the second subsidiary of RTL Group.— »Stan Lee's Superhumans - Der Wolfsmensch«

Canadian Broadcasting Corporation CBC.Radio-Canada. The Canadian Broadcasting Corporation (French: Société Radio-Canada), branded as CBC/Radio - Canada, is a Canadian public broadcaster for both radio and television. It is a federal Crown corporation funded by the government. The English and French-language service units of the corporation are commonly known as CBC and Radio-Canada, respectively. Although some local stations in Canada predate the CBC's founding, CBC is the oldest existing broadcasting network in Canada. The CBC was established on November 2, 1936. The CBC operates four terrestrial radio networks: The English-language CBC Radio One and CBC Music, and the French-language Ici Radio-Canada Première and Ici Musique. (International radio service Radio Canada International historically transmitted via shortwave radio, but since 2012 its content is only available as podcasts on its website.) The CBC also operates two terrestrial television networks, the English-language CBC Television and the French-language Ici Radio-Canada Télé, along with the satellite/cable networks CBC News Network, Ici RDI, Ici Explora, Documentary Channel (partial ownership), and Ici ARTV. The CBC operates services for the Canadian Arctic under the names CBC North and Radio-Canada Nord. The CBC also operates digital services including CBC.ca/Ici.Radio-Canada.ca, CBC Radio 3, CBC Music/ICI.mu and Ici.TOU.TV, and owns 20.2% of satellite radio broadcaster Sirius XM Canada, which carries several CBC-produced audio channels. CBC & Radio-Canada Media Solutions is broadcast internationally in five languages. — — »Stan Lee et les super-humains«

澳門有線電視 澳門有線電視股份有限公司 Macau Cable TV, Macau Cable Television Company Limited (MCTV) 澳門有線電視 ( 中華人民共和國澳門特別行政區 the Macao Special Administrative Region of the People's Republic of China ) — » 史丹李的超級英雄 (Stan Lee's Superhumans)«

Macau is well known in the world for casinos the biggest gambling location, outstripping even Las Vegas. Stanley Ho Hung-sun ( Chinese: 何鴻燊 ) nickname The King of Gambling was Chairman and founder of SJM Holdings. He was owner most of the casinos in Macao. Mario Ho, the son of tycoon Stanley Ho graduated from Massachusetts Institute of Technology and was the youngest graduate of the school's history in finance. In 2008--013, he won the Hong Kong Championship of the World Mathematics Open twice and also won five gold medals in the National Mathematics Competition in UK. Mario Ho (何猷君) also participated in many television shows. Recently, he gained fame through his amazing performance in the recent Chinese TV show "Burning Brain" "最强大脑之燃烧吧大脑" "The Brain: Burning Your Brain". Mario Ho married the world's top Chinese model Ming Xi (奚夢瑤). Ming Xi has appeared on runway shows for high fashion brands such as Alexander Wang, Balmain, Burberry, Dior, Lanvin, Louis Vuitton and become a spokesperson for Biotherm. With 1.6 million followers on Instagram, Xi is also a regular of red carpet events such as the Met Gala and Cannes Film Festival. Stanley Ho was related to several others in the entertainment industry, including the late Bruce Lee (李小龍) (Bruce Lee is noted for his roles in five feature-length martial arts films in the early 1970s: Lo Wei's The Big Boss (1971) and Fist of Fury (1972); Golden Harvest's Way of the Dragon (1972), directed and written by Lee; and Golden Harvest and Warner Brothers' Enter the Dragon (1973) and The Game of Death (1978), both directed by Robert Clouse) and TVB program host Maria Leitao (黎芷珊).
TRT HD — TRT HD, Türkiye Radyo Televizyon Kurumu tarafı kurulan ve yüksek tanıı »TRT HD Stan Lee'nin Süper İnsanları «

Channel 5 (British TV channel) — Channel 5 a British free-to-air television network launched in 1997. It is the fifth national terrestrial channel in the United Kingdom and is owned by Channel 5 Broadcasting Limited, a wholly-owned subsidiary of American media conglomerate ViacomCBS, which is grouped under ViacomCBS Networks UK & Australia division. »Stan Lee's Superhumans - SEASON 1 EPISODE 5 - Human Wolf - 15 January 2020«

betaseries.com — Regardez toutes vos séries préférées sur BetaSeries, la première communauté francophone de séries TV. »Documentaire, Télé-réalité Stan Lee et les super-humains - Saison 1 Épisode 5 Human Wolf«

CCTV-1 综 合 央视纪录片《超能人类大搜索 Stan Lee's SuperHumans》,有的翻译为《真人秀 斯坦·李的超人之旅》是探索人体的各种惊人的潜力。那些有着超乎人类思维的力量的人,人们把他们称为"超人"。 纵观历史,万物进化和遗传变异力量赋予了人类惊人的能力和功能,这种进化的变异一直持续至今天。我们在看过许多科幻电影描绘的未来具有超能力的英雄形象。而实际上,在我们今天的现实世界里,就有着一些具有与这些英雄类似超能力的与众不同之人。 漫画家斯坦·李,创造了一个又一个超级英雄形象,包括人们耳熟能详的蜘蛛侠、神奇四侠和绿巨人……但在现实中,有没有名副其实的超人? — »央视纪录片《超能人类大搜索 Stan Lee's SuperHumans》«

comparetv — Compare TV is the most comprehensive and highly visited guide to TV in Australia. They site and App offer information, functionality and content on streaming, pay and free to air tv including all the shows, movies and sport available in Australia»Watch Stan Lee's Superhumans Season 1 Streaming in Australia «

News media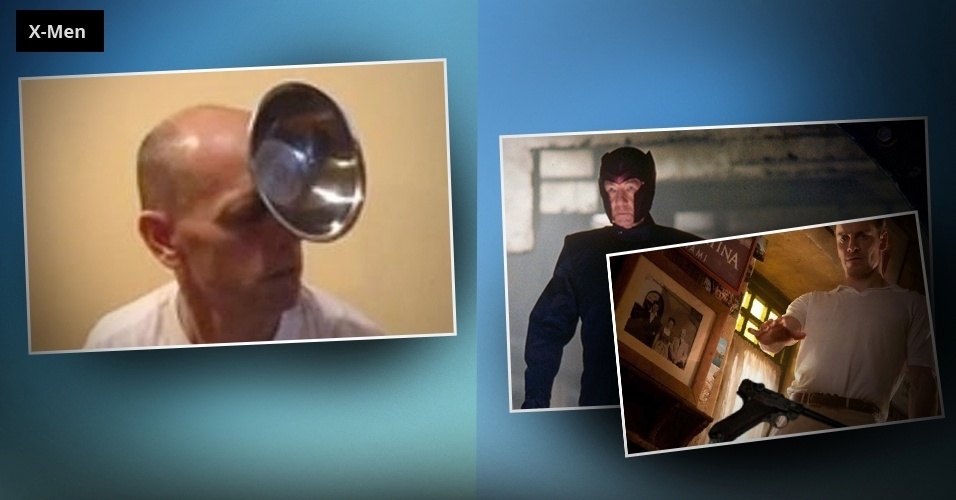 Epoch Times — »Extra-ability - 超能力男子米洛斯羅(_Magola),他具控制身體吸附物體的特異功能。(_Magola/維基百科)«, 2016
The Huffington Post — »Miroslaw Magola Claims He is A Human Magnet«, 2013
The Scientist — »BRAIN Initiative Asks for $4.5B«, 2014
Viikonloppu ( Viikonloppu Media Finland ) — »Mies väittää olevansa ihmismagneetti«
The Daily Mail — »Meet the real-life Magneto«, 2013
The New York Daily News — »Man claims he has magnetic powers«, 2013
Extra — »X-Men da vida real«, 2013
Daily Star — »Real life X-Men villain Magneto «, 2013
Ziarul Evenimentul »Foto Omul acesta este un magnet viu« 2013
Blick — »Mr. Magneto Miroslaw Magola«, 2015
HUISgenoot — The magazine is published by Media24, a subsidiary company of Naspers publishing group. In July 2012, the magazine also launched its first reality television show, in conjunction with the Afrikaans television channel kykNET. The show, titled Saktyd (Deadline), gave viewers insight into what it takes to produce South Africa's biggest magazine.»Kyk: Skud jou kop, skink 'n dop«, 2016
La Tercera — »Stan Lee busca superheroes«, 2015
Descopera ( Discover is a science, technology, nature and travel magazine launched in 2003 by the media trust Media Pro, as a monthly supplement for Ziarul Financiar. Under the slogan "Discover is your world", the Descopera.ro site offers daily information from science, history, culture, nature and the digital world for Romanian readers of all ages, being a source for improving general knowledge. ) — »Superoameni«, 2014
EVZ — »Omul Magnetic«
Sunday Observer — »It's A Strange World «, 2014
The Nation (Sri Lanka) — »Magnet therapy«, 2014
The Herald — »People with odd talents«, 2014
Expressen — »Han lyckas lyfta «, 2015
China Daily — »King of Magnetism«, 2013
YNaija Nigerian News — »Meet the real-life Magneto«, 2013
Harian Andalas Indonesia News — »Epaper andalas edisi sabtu 16 november 2013«, 2013
Yan News Vietnam — »Choang truoc kha nang«, 2017
Yan News Vietnam — »Choang truoc kha nang«, 2017
China Times — »真实版英雄降临地球?他的超能力让人惊呆了!«, 2016
Our Time »Myths behind Telekinesis« 2016
Vision Times — »男子特异功能 可控制身体吸附物体(组图)«, 2016
El Sol News Bolivia — »El Sol 07-01-16 Page 2«, 2016
Peoples Daily Lagos Newspaper Page 34 »Strange World« 2013
Halkin Sesi Cyprus Newspaper Page 22 »Dunyain en ilginc 10 insani« 2013
24sata — »Pravi Magneto«, 2013
Tiroler Bildungsservice »Krisen: Chaos und notwendige Uebergaenge?« 2011
The Phuket News — »BIG LIST: A talented bunch«, 2011
Tribuna — »Superputeri«, 2016
Unwire — »科學原理與可行性« , 2014
Ensonhaber — »Dogaustu yeteneklere sahip sııı insanlar«
LaTecera — »Stan Lee busca superhéroes«, 2011
Люди ( People ) The people is public project on Internet — »Сверхъестественные способности или шарлатанство?«
jiemian 界面新闻 JIEMIAN, China's most influential digital media outlet specializing in financial and business news founded by Shanghai United Media Group (上海报业集团) — »这个德国人是现实中的战警,通过意念就可以吸住一切«, 2016
Focus ( a Polish scientific magazine published in Warsaw, Poland ) — »Lowcy bzdur«, 2011
Bizarre Magazine (UK) — »Mind over matter« (Story), 2000
Przekroj ( News Magazine Poland ) — »Magia , author Piotr Kossobudzki« , issuu of the newspaper 30.04. 2009
El Sol de Mexico — »Increible! Nino sirio atrae objetos metalicos«, 2017
CEN Cambodia Express News — »មនុស្ស​មាន​ទេ​ព្យ​កោសល្យ គ្មាន​គូ​ប្រៀប ៨​នាក់ ព្រោះ​អាចធ្វើ​អ្វីៗ​ដែល​មនុស្ស​ធម្មតា​…​មិនអាច​!&laquo, 2019
Semana ( Semana a weekly magazine of opinion and analysis in Colombia ) — »Los superhombres - Magneto«
20 minutos ( a Spanish free newspaper, published by Multiprensa & Mas S.L.. ) — »Los 32 superhumanos de Stan Lee - Fuerza mental«
БЛИЦ - Blitz ( Bulgarian newspapers, news and information on sports, entertainments, jobs, education, politics, tourism, lifestyles, business, and more ) — »Магнето от Х-Мен съществува: Физик използва телепатия, за да манипулира метала«
detik.com ( detik.com is an online news and article website based in Indonesia ) — »Magneto di Dunia Nyata, Manusia Bertubuh Magnet yang Bisa Menarik Logam«
Minds ( Minds is an open source social media and social networking service ) — »Superhuman makes metal magnetize to his body and The History Channel conducted scientific studies on it«
LADbible part of the wider social network LADbible Group, is a social media and entertainment social publisher based in London and Manchester, United Kingdom — »This Lad Has Turned Himself Into A Human Magnet«, 2019
Grupo NZNNo Zebra Network S.A., or simply NZN, NZN Group and No Zebra Network, Brazilian company, that manages Baixaki, TecMundo, Mega Curioso, Superdownloads, Click Games.— »X-MEN DA VIDA REAL: HOMEM AFIRMA ATRAIR METAIS COM A FORÇA DA MENTE«
Legit.ng formerly Naij.com a Nigerian digital media and news platform. It is ranked as the 7th overall most visited website in Nigeria by Alexa. Legit.ng is the biggest publisher on Facebook by the audience in Media category. — »PHOTOS: Real Life X-Men Villain, Man Can Attach Metal to His Body«
Eodev ( Brainly in Turkey ) Brainly a peer-to-peer learning community and educational technology company. — »Miroslaw Magola isimli bu adam manyetik bir enerjiye sahip«
Steemit Steemit is a blockchain-based blogging and social media website, which rewards its users with the cryptocurrency STEEM for publishing and curating content, and is owned by Steemit Inc. Steemit is designed as a decentralized application (DApp) built upon the Steem blockchain. — »Disfruta La Vida / Excélsior 1922- 2018«
Dziennik Gazeta Prawna The paper was launched in September 2009 as a result of the merger between Dziennik Polska-Europa-Świat (issued by Ringier Axel Springer Polska) and Gazeta Prawna (Legal Newspaper in English, issued by Infor Biznes since October 1994).— »"Magneto" potwierdzi swoje paranormalne zdolności?«
Cloob Cloob.com is a Persian social networking website in Iran. After the locally (and internationally) popular social networking website Orkut was blocked in Iran, the Cloob, emerged to fill the gap.— »ده انسان با خصوصیات عجیب;«
Sina Corp Sina ( Chinese: 新浪 ) is a Chinese technology company. Sina operates four major business lines: Sina Weibo, Sina Mobile, Sina Online, and Sinanet.— »真实版万磁王:德国 55岁男子马果拉 (Miroslaw Magola)«
Tnaot News Tnaot-Khmer News, Top Trending Story, Video, Game. Top Trending Content in Khmer. The Tnaot provides you Cambodian breaking News, information about life, business, entertainment, pass app, Khmer song, and so on.— »មនុស្ស​មាន​ទេ​ព្យ​កោសល្យ គ្មាន​គូ​ប្រៀប ៨​នាក់ ព្រោះ​អាចធ្វើ​អ្វីៗ​ដែល​មនុស្ស​ធម្មតា​…​មិនអាច​! «
Kaskus KASKUS an Indonesian Internet forum that is the largest Indonesian online community. The community initially used vBulletin. vBulletin is a proprietary Internet forum software package sold by MH Sub I, LLC doing business as vBulletin (formerly Jelsoft Enterprises and vBulletin Solutions). It is written in PHP and uses a MySQL database server. Similar products include XenForo, WordPress, Joomla, Drupal, MyBB, and phpBB. — »Inilah Tokoh Magneto di Kehidupan Nyata!«
TIMES.si Times.si is the first Slovenian online news aggregator. The aggregator system collects news from most Slovenian news portals.— »Video: "Človek - magnet", ki na svoje telo "prilepi" posodo«
Zing News Zing, Zing.vn or Zing Portal, Zing Online Newspaper is currently one of the most visited websites in Vietnam — »Nhà ngoạ cả Miroslaw Magola khẳ đị đã sử dụ khả nă ngoạ cả để tạ ra nă lượ hút các đồ vậ như dị nhân X-men«
Fernsehserien.de Official website Die imfernsehen GmbH & Co. KG fernsehserien.de all series on German television: episode guides, spoilers, broadcast dates, DVDs, videos, information and news — »Stan Lees Superhumans - Der Wolfsmensch (Human Wolf)«
Slippery Rock Gazette — »Fiction Turned into Fact?«
Libertatea — »Discovery va difuza de marţ seria Supereroii lui Stan Lee«
Le Blog TV News — »La soirée de l'étrange : émission du 31 octobre« — Enfin, vous ferez la connaissance de celui qu'on appelle "Magnetic Man", l'homme capable d'aimanter avec son corps tous les objets métalliques
Jean-Marc Morandini — » Il soulève des objets uniquement par la pensée - Regardez
Gentside — »Surnommé l'homme Magneto, Miroslaw Magola veut prouver ses super-pouvoirs de télékinésie«
JOURNAL LA CHOUETTE — »Guisset Jean Pierre. Encore aujourd'hui des montres s'arrêtent . Sommes-nous tous magnétiques ? A propos de Miroslaw Magola«

Acredite ou Não é um Youtuber brasileiro — Bizarro »X-MEN DA VIDA REAL? HOMEM DIZ ATRAIR METAIS COM FORÇA DA MENTE«

Tiếng Việt Khoa học TV — »Nhà ngoại cảm Miroslaw Magola khẳng Định đã sử dụng khả năng ngoại cảm để tạo ra năng lượng hút các đồ vật như dị nhân X-men.«

Extra é um jornal brasileiro, da cidade do Rio de Janeiro — »X-Men da vida real: alemão consegue atrair metais para o seu corpo«
Mundo Historia Súper personas y cambios genéticos ¿futuro inevitable ? — »Mundo Historia Súper personas y cambios genéticos ¿futuro inevitable ? - Fuerza mental«
ariave.com — »Real-Life X-Men: Man hævder at tiltrække metaller med sindstyrke«
Wow Keren WowKeren.com adalah portal berita yang ditujukan untuk hiburan dan dilengkapi dengan foto serta video. Mulai dari gosip selebriti Indonesia dan mancanegara, film-film Hollywood, musik anak muda terkini hingga berita olahraga dan berita unik — »Pria Jerman Klaim Jadi Magnet Hidup Gunakan Telepati«
In Compliance Magazine In Compliance Magazine - We are a leading source in news, information, and resources for electrical engineering professionals. Delivering the latest news, standards updates, technical explanations & guidance, and more »German Psychic Claims to have Super Powers Just X-Men Supervillian Magneto (From our "You Can't Make This Stuff Up" file)«
Večer - Večer (English: Evening) is a daily newspaper published in Maribor, Slovenia — »Z magnetnim umom dvigoval posode«
teknolojioku Teknoloji haberleri, Türkiye ve dünyadan en son teknolojik gelişmeleri takip edin — »Bu insanlar gerçek süper kahramanlar«
Stan Lee's Superhumans season 1 episode 5 Simkl Lists is a perfect app to keep track of your favorite TV Shows, Anime, and Movies — » Daniel meets Patrick Musimu, who's able to dive to 656 feet on a single breath; Miroslaw Magola claims to harnesses the power of psychokinesis; Shaun Ellis has become a wolf, by living, sleeping, bathing and feeding with a deadly pack of wolves.«
TARINGA! Taringa ( stylized TARINGA! ) is a social network of Argentine origin, widely used in Spanish-speaking countries. In addition to Latin America, it has a presence in Spain, the Latino community in the United States and the rest of the world. In 2013 and 2014, Comscore ranked it as the second most visited social network in Argentina and the third in Latin America— » ¿Será posible o son solo farsantes ? [ Superhumanos ] - FUERZA MENTAL«
StarTicker.de Actors Alphabetically catalog of current TV programs and tips in Germany— » Actors Alphabetically catalog - Miroslaw Magola«
The Stan Lee Wikia Wiki Fandom The entertainment site where fans come first. Your daily source for all things TV, movies, and games, including Star Wars, Fallout, Marvel, DC and more— » The Stan Lee Wikia Wiki Stan Lee's Superhumans«
El pensante Un mundo de conocimiento El pensante es un repositorio de más de diez mil artículos en todas las áreas del conocimiento, con ejemplos, ensayos, resumen de obras literarias, así como de curiosidades y las cosas más insólitas del mundo.— » Miroslaw Magola, el Hombre Magnético«
Business Standard Business Standard is one of the largest Indian English-language daily edition newspapers published by Business Standard Ltd in two languages, the other being Hindi— » Meet man who can attach metal to body just like X-Men villain Magneto«
Смотрим СМОТРИМ: сериалы, кино и шоу. ВГТРК— » Мирослав Магола Биография. Человек-магнит Мирослав (61 год) - польский уникум, известный под именем "Magnetic Man". Неоднократно демонстрировал свои удивительные способности перед телезрителями многих стран мира. Утверждает, что нарушает все законы гравитации.«
Kurir Republika Srbija Kurir is daily tabloid newspaper published in Belgrade, Serbia— » OVO JE PRAVI MAGNETO: Nemac snagom uma manipuliše metalom!«
The PRINT Today a reader, tomorrow a leader nestheprint.com— » SUPERHUMANS Did you know that superhumans exist in the real world? «
Mysterious Facts Three Incredibly Talented People— » Men With Amazing Talent And Skills«
Taringa! Taringa! an Argentine-based social networking site geared toward Hispanophone users. In February 2012 an article by Wired magazine listed Taringa! as one of the foreign sites that "outshine Facebook" stating "there are still places where an also-ran or a homegrown alternative beats out the global hegemonies"— » Los X-Men estan entre Nosotros - MAGNETO«
LIST.BEST "— » En Sıra Dışı İnsan - Beyin Gücüyle Eşyaları Yerinden Oynatıyor«
HABERLER FOTO GALERI — » Dogaüstü Yeteneklere Sahip Sıradıșı İnsanlar«
Scooper News for Android Scooper news App in Africa. Scooper brings you the trending and breaking news from Nigeria, Kenya, Ghana, Egypt & around the world — » UNBELIEVABLE: This Man Can Move Objects With His Mind«
Bacaan Asik Indonesia Media and News Company Menyediakan Bacaan Asik setiap hari untuk para kaum muda!— » Keren! 9 Orang Ini Punya Kekuatan Super yang Sulit Dipercaya Seperti yang di Film-Film«
Program TV telemagazyn Tele Magazyn - TV supplement added to newspapers belonging to Polska Press Grupa (the largest publishing groups in Poland, Polska Press is currently part of the PKN Orlen capital group, PKN Orlen (Polish: Polski Koncern Naftowy Orlen) PKN is a Polish oil refiner and petrol retailer). Poland Newspapers : Dziennik Zachodni, Gazeta Wrocławska, Głos Wielkopolski, Dziennik Bałtycki, Kurier Lubelski, Dziennik Łódzki, Polska Metropolia Warszawska, Gazeta Krakowska, Express Bydgoski i Nowości Dziennika Toruński. — » TV Serial prawdziwi supermani - Człowiek-wilk«
Euston96 | Tu enciclopedia online | Qué es, origen, historia, desarrollo, síntomas ¿Existe? Euston96 es una enciclopedia online creada con el usuario en mente. El objetivo es lograr una enciclopedia fácil de usar y de leer y cuyo contenido sea 100% veraz y confiable. — » Algunos ejemplos de telequinesis se mencionan a continuación«
Animated Time - Movie, Comics and Tv Shows AnimatedTime World's Top Destination For Pop culture, Movie & TV Shows— » Unbreakable: 8 Ultra-Realistic Superhuman Ideas Should Shyamalan Decide To Make A Sequel«
The Engineering of Conscious Experience The Engineering of Conscious Experience - AI, Art & Consciousness» Quantum Consciousness Stan Lee's Superhuman Scientific Project Miroslaw Magola by Rodrigo Santoro«
TV NU tv.nu är Sveriges största guide till streaming och tv med mer än 2 miljoner unika besökare varje vecka. Bolaget startades 1999 och blev 2007 en del av Schibsted Media Group» DOKUMENTÄR, HISTORIA Superkrafter - i verkligheten«
Grupo A TARDE O Grupo A Tarde é um conglomerado de mídia do Brasil. São veículos do grupo os jornais A Tarde e Massa!, o portal A Tarde.com, a rádio A Tarde FM, Mobi A TARDE e a revista Muito.» Notícias Mundo : Alemão diz que tem os poderes de Magneto de X-Men; veja«
Ck101 Inc 卡提諾論壇.全台最新奇有趣的綜合討論平台» 卡提諾 現實版「萬磁王」!德男子用念力控制吸附金屬- 國際(鎖) - 金屬,念力,萬磁王«
Mynet Mynet is one of the largest internet platforms in Turkey. The partners of Mynet, there are global and local brands such as Facebook, Google, NBC, BBC, Yandex, TRT.» Çok ilginç manyetik bir enerjiye sahip olan Miroslaw düşünce gücüyle aklıı gelebilecek her türlü objeyi ona hiç dokunmadan yerinden oynatabiliyor «
Stan Lee'nin Süper įnsanları Bkz. Real-Life X-Men in Stan Lee''s Superhumans , Hugh Hart, Wired — » Stan Lee'nin Süper įnsanları«
PSYCHOKINESIS – WIKIPEDIA TIẾNG VIỆT Dead Space Game Critics Winner Bình Luận— » PSYCHOKINESIS – WIKIPEDIA TIẾNG VIỆT«
merdeka.com Merdeka, Owner KapanLagi Youniverse - Berita Politik, Ekonomi, Hukum, Kriminal, Olahraga, Sepak Bola, Teknologi, Otomotif, Artis di Indonesia dan Dunia.— » Video Pria ini bisa menarik benda besi dengan kekuatan pikiran. Reporter Destriyana «
ranker.com List of famous freelancers, with photos, bios, and other information when available. Who are the top freelancers in the world?— » List of Famous Freelancers «
Cambodia Express News CEN (Cambodia Express News) belongs to the PEN Media Group. Launched in 2008, the Group was founded and owned by Pen Samitthi, the former directo of the Cambodian Club of Journalists (CCJ), who also created The Cambodia Herald, a sister news website in English — » មនុស្ស​មាន​ទេ​ព្យ​កោសល្យ គ្មាន​គូ​ប្រៀប ៨​នាក់ ព្រោះ​អាចធ្វើ​អ្វីៗ​ដែល​មនុស្ស​ធម្មតា​...​មិនអាច​! «

The News Lens ( 關鍵評論網 ) ( TNL Media Group ) The News Lens is an independent bilingual website based in Taiwan and Hong Kong which offers news from around the globe and within Greater China, founded by Joey Chung and Mario Yang— » 來自星星的你 。 你都可以變星星人?科學原理拆解金秀賢 7 大超能力現實可行性 科學原理與可行性 。 Miroslaw Magola 可用念力把物件吸住,在場科學家亦十分驚訝。«

WhatThis —WhatThis users are united by a common purpose that is making the Internet better » Franz Anton Mesmer«

DREAMERS.ID —Dreamers.id, the first professional media in Indonesia that integrates radio streaming, youth web portal, events, social media, and community is proud to present a platform that represents the spirit and inspiration for young people in Indonesia in the digital era as it is today. Founded in 2011, Dreamers.id is one of the work divisions under Dreamers Network, which was founded by Daniel T. Hartono, a familiar figure in the Indonesian media world. DREAMERSRADIO.COM - Jika orang yang bisa menarik benda-benda yang terbuat dari besi dikenal dengan Magneto dalam film X-Men. » Wow, Di Jerman Ada Sosok Magneto X-Men di Dunia Nyata!«

TechDirt — Techdirt is an American Internet blog that reports on technology's legal challenges and related business and economic policy issues»Kleuske's Techdirt Profile. About Kleuske. Comments on Making The Case For PR Pros Editing Wikipedia«

IMDb — IMDb is an online database of information related to films, television series, home videos, video games, and streaming content online - including cast, production crew and personal biographies, plot summaries, trivia, ratings, and fan and critical reviews. IMDb began as a fan-operated movie database on the Usenet group "rec.arts.movies" in 1990, and moved to the web in 1993. It is now owned and operated by IMDb.com, Inc., a subsidiary of Amazon. » Filmography Miroslaw Magola «

Bursada Bugün — Türkiye'nin en büyük yerel haber portalı www.bursadabugun.com'un resmi Youtube sayfasጝı.» Beyin gücüyle eşyaları yerinden oynatan adam. Miroslaw Magola isimli bu adam manyetik bir enerjiye sahip. «

Procaffenation — Procaffenation a Venture Created By A Group Of Ordinary People, Providing Some Extra-Ordinary Things, Right At Your Fingertips. » 10 Real Life Superhumans Will Blow Your Mind With Their Superpowers! «

Good Lifestyle — Read the breaking Lifestyle coverage and top headlines on good-lifestyle.net » 8 real people with superhuman abilities - Writer Barret Wertz. «

jurnalmakassar.pikiran-rakyat.com/ Part of Pikiran Rakyat Network — Pikiran Rakyat is a daily newspaper published in Bandung, West Java, Indonesia. Its circulation covers West Java and Banten Province » Daftar dan Kumpulan 5 Manusia Terkuat di Dunia, Ada Hadji Ali Hingga Isao Machi «

Paranormalne.pl — Dziwny Swiat - Ludzie Niezwykli » Mirosław Magola MOC MÓZGU «

The Dao Bums Forums — Taoism, or Daoism is a philosophy, a religion, and a way of life that arose in the 6th century BCE in what is now the eastern Chinese province of Henan. It has strongly influenced the culture and religious life of China and other East Asian countries ever since.» Daoist Discussion. Is it possible to use AC or DC electricity to give us Chi energy? «

NineForNews.nl — NineForNews publiceert vrij en onafhankelijk nieuws. We informeren over voeding en gezondheid, brengen nieuws dat de reguliere media doorgaans verzwijgen » Duitse man beschikt over magnetische krachten«

Laughing Squid — Laughing Squid is an art, culture, and technology blog and a hosting company specializing in Managed WordPress hosting. It was founded by Scott Beale in 1995 and is currently based in New York City. » Human Magnet Demonstrates His Remarkable Ability to Stick Things to Himself «

liputan6.com KLY KapanLagi Youniverse — Liputan 6 adalah program berita televisi induk yang disiarkan di SCTV. Dengan slogan dan motto adalah Aktual, Tajam, Terpercaya» Elin Yunita Kristanti : Pria Jerman Klaim Bisa Gerakkan Benda Lewat Pikiran, Caranya ? Magola mengklaim bisa mengendalikan logam seperti karakter fiksi komik X-Men bikinan Marvel: Magneto «

www.cool3c.com — TNL MEDIA GROUP 強勢新生代媒體集團 » 【來自星星的你】 你都可以變星星人?科學原理拆解金秀賢 7 大超能力現實可行性 Miroslaw Magola 可用念力把物件吸住,在場科學家亦十分驚訝。 «

Apple Daily (Taiwan) 蘋果新聞網 — The Apple Daily ( Chinese: 蘋果日報 ) an online newspaper in Taiwan.» 【短片】什麼都能吸 德國男變萬磁王«

Kaskus PT Darta Media Indonesia — Agan2 tau Stan Lee kan? Salah satu creator dari Marvel Comics. Dia punya acara ttg manusia-manusia super di dunia, "Superhuman Showdown". Inilah orang-orangnya » Pria kelahiran Polandia ini bisa mengangkat benda dari besi dan menempel di tubuhnya. Semua dia lakukan dengan kekuatan pikiran. Known as Mind Force «

The Old Reader — The Old Reader is a web-based news aggregator that delivers website, blog, and other Internet content to a web-based inbox. The service sprung up when Google removed social features from Google Reader the site supports social media sharing, including the ability to "like" content, and find friends via social media networks » German Man Claims to Be Real-Life Magneto, Uses Telekinesis to Manipulate Metal «

All in one Apps online in the cloud - OffiDocs — OffiDocs is a flexible and powerful platform that allows you to work online with desktop apps from everywhere at any time using only your web browser. OffiDocs provides you online desktop apps like LibreOffice, GIMP, Dia, AudaCity, OpenShot... through your web browser and from any device, either desktop, tablet or mobile. No more local desktop installations are required. OffiDocs gives you all these apps online, without needing local disk space or computing requirements. » Miroslaw Magola«

TIMETURK — Timetürk. Genel yayı yönetmenliğini Hilmi Çetin'in yaptığı, dünya gündemi odaklı bir internet haber sitesidir. » Doğaüstü yeteneklere sahip sıışı insanlar. Beyin gücüyle eşyaları yerinden oynatı «

Medindia — Medindia Network for Health promotes the use of computers and medical informatics among doctors and gives away part of its profits to an organization called Medical Computer Society of India » German Man Who can Attach Metal to His Body Just Like X-Men Villain Magneto «

Intalentia Innovación — mpresa de Recursos Humanos. Nos encargamos de seleccionar a los mejores candidatos para nuestros clientes. Además, si necesitas un convenio educativo para realizar prácticas, con nuestros cursos podrás firmarlo » El hombre con talento no es el que tiene muchas ideas, sino el que sabe sacar provecho de las pocas que tiene «

IdeaDigezt — Idea DigeZt - We share amazing ideas that will make you life better and awesome! » Seven of the Most Unusual Talents in the World «

Patiohype.com.br Patio Hype A melhor revista eletrônica do ! » 10 talentos diferentães e bizarros que algumas pessoas têm no muno «

奇事奇物 马果拉万磁王盘点 拥有超能力全身上下就像 » 马果拉万磁王盘点 拥有超能力全身上下就像一块磁铁 «

MINDFULYA Mindfulya is a website dedicated to teaching people about how to meditate and what it can do for you » Psychokinesis or Telekinesis: Making Things Move With Your Mind «

essential.vnkhám phá l𞲼 sử Việ Nam, l𞲼 sử thế giớ, vă hóa Việ Nam, vă hóa thế giớ »Ngườ đàn ông dùng nă lượ ngoạ cả để hút đồ vậ – Miroslaw Magola«

New World Encyclopedia — New World Encyclopedia integrates facts with values. Written by certified experts. » Psychokinesis «

second wiki — The Second Wiki is a community site that anyone can contribute to. Discover, share and add your knowledge! » Miroslaw Magola «

PDF Slide — PDFSLIDE.NET Share and Discover Knowledge. Find your presentations, infographics, documents. Share what you know and love through presentations, infographics, documents and more » Ten percent of brain myth «

FDOCUMENT — FDOCUMENT.ORG Find your study resources. Everything you need to improve your knowledge. » MIND OVER MATTER TELEKINESIS «

Alchetron Free Social Encyclopedia for The World — Alchetron is an innovative and performance-minded social encyclopedia that brings together all formats of information on a particular topic in to one central knowledge hub on its platform. » German Channel Sat.1 - Barbara Eligmann - Miroslaw Magola - Clever - Telekinesis «

Mundo Gump — Mundo Gump BIZARRO, CIÊNCIA, CURIOSIDADES, INCRÍVEL, LUGARES, TECNOLOGIA, VIDEOS » Pessoas magnéticas «

STIRILE PRO TV — PRO TV S.R.L., -  detinuta de societatile CME Media Enterprises B.V. si CME Investments B.V., care, la randul lor sunt detinute in ultima instanta de societatea PPF Group N.V., -  este sursa de stiri, informatii si divertisment de cea mai buna calitate. » Magneto din viata reala. Un german sustine ca poate manipula metalul cu puterea mintii. VIDEO «

Orange.fr Portail Orange | Offres Mobiles, Internet, TV, Actu & Accès compte Mail » Lire la vidéo: Surnommé l'homme Magneto, Miroslaw Magola veut prouver ses super–pouvoirs de télékinésie avec Orange Vidéo «

Miroslaw Magola at IMDb. IMDb (an abbreviation of Internet Movie Database) is an online database of information related to films, television series, home videos, video games, and streaming content online - including cast, production crew and personal biographies, plot summaries, trivia, ratings, and fan and critical reviews. IMDb began as a fan-operated movie database on the Usenet group "rec.arts.movies" in 1990, and moved to the web in 1993. It is now owned and operated by IMDb.com, Inc., a subsidiary of Amazon.

PressReader PressReader is a digital newspaper distribution and technology company with headquarters in Vancouver, Canada and offices in Dublin, Ireland and Manila, Philippines. PressReader distributes digital versions of over 7,000 newspapers and magazines in more than 60 languages through its applications for iOS, Android, Windows, Mac and various e-readers as well as its website, and operates digital editions of newspapers and magazines for publishers, including The New York Times, The Washington Post and The Globe and Mail — » German man claims he's a human magnet«

Rotten Tomatoes Rotten Tomatoes an American review-aggregation website for film and television. The company was launched in August 1998 by three undergraduate students at the University of California, Berkeley: Senh Duong, Patrick Y. Lee, and Stephen Wang. — » HUMAN WOLF STAN LEE'S SUPERHUMANS SEASON 1 Episode 5 «

Sohu 搜狐 — Sohu, Inc. (Chinese: 搜狐 ) is a Chinese Internet company headquartered in the Sohu Internet Plaza in Haidian District, Beijing. Sohu's Sogou.com search engine was in talks to be sold in July 2013 to Qihoo for around $1.4 billion. In November 2005, Sohu was selected to be the Official Internet Content Service Sponsor of the Beijing 2008 Olympic Games. Sohu was provided exclusive services to construct, operate and host the official Beijing Olympics website. » 超能力男子,特异功能控制身体吸物 «

Euston96.com — Euston96 es una enciclopedia online creada con el usuario en mente. El objetivo es lograr una enciclopedia f cil de usar y de leer y cuyo » Telequinesis «

lamentiraestaahifuera.com — La mentira esta ahi fuera. El mundo del misterio desde un punto de vista escéptico » Los hombres magnéticos ¿atracción o repulsión? «

Google books — Ariviyal Thuligal Part - 17. Author S. Nagarajan. Publisher Pustaka Digital Media 2022 » Pustaka Digital Media publishes Indian regional language eBooks, audio books in Tamil, Telugu, Kannada, Malayalam and English «

excelsior.com.mx/ — El portal de noticias líder en México con toda la información nacional y del mundo. Entérate en tiempo real de la vida pública, política, espectáculos » Los súper humanos de Stan Lee. De carne y hueso. El creador de héroes como los X-Men piensa que existen personas inusuales cuya genética les ha dotado de habilidades especiales «

Advantage's Book — THIS WEBSITE CREATE FOR HELPING PEOPLE ABOUT THIER KNOWLEGDE, LEARNING , HEALTH-CARE AND GENERAL-KNOWLEGDE. THEY TRY TO FIND SOMETHINGS NEW AND SPECIAL FOR DAILY LIFE » Top 10 Amazing People With Real Super Power «

capitainecomment.fr — Capitaine Comment ? est un guide pratique, en ligne et coopératif, qui est consacré aux conseils qui vous aident à savoir pourquoi et comment faire pour vous faciliter la vie au quotidien. » La télékinésie : comment faire bouger les choses avec votre esprit «

CLICK.RO — Click! (former Averea) is a Romanian tabloid newspaper owned by Adevarul Holding media company. In 2009, Click! had the top sales in Romania» FOTO Omul acesta este un magnet viuǃ Obiectele se lipesc de el şi nimeni nu are o explicaţie ştiinţifica «

Knowzzle.com — knowzzle.com is the site so far is a general blog at the moment, However we aim to become a complete online magazine. Knowzzle Be updated on what matters. We write about interesting news and facts, general tips, unique type of top 5 and top 10 charts » Abilities in humans – Most extraordinary Top 5 - Magnetoreception «

Ohcigars.com FOH is a community, first and foremost. Friendship, Laghter, Loyality, Fraternity. Life is not a dress rehearsal » Meet the real-life Magneto: German psychic claims he uses telepathic powers to manipulate metal just like X-Men supervillain «

themoviedb.org The Movie Database (TMDB) is a popular, user editable database for movies and TV shows » Stan Lee's Superhumans (2010) Documentary, Sci-Fi & Fantasy «

virgula.com.br — Música, Famosos, TV e Cinema, Moda e Beleza, Notícias no feed e nos stories » Inacreditável ALEMÃO USA PODER DA MENTE PARA ATRAIR PANELAS E LATAS «

JOE MONSTER. ORG — Joe monster probaly the best page in the universe » Ludzie o supermocach istnieją naprawdę Psychokineza«

Nairaland.com — Nairaland is a Nigerian English-language internet forum. Founded by Nigerian entrepreneur Seun Osewa » Real Life Magneto, Man Can Attach Metal To His Body by Plasmodium «

webpage-inspector.com — Webpage-Inspector Inspect and Analyze any website. Get all details about a website: categorization, languages used, country, page rank, harmonic rank, keywords, competing similar websites. Real time uptime check, server location and a lot more » Quantum Consciousness | String Theory | Unification of Mind and Matter | Superhuman «

www.soulask.com — SoulAsk is the gateway to knowledge on Conspiracies, Mysteries, the Unexplained and the Unknown. For lovers of the supernatural, bizarre and paranormal » FACT OR FICTION. Man Claims To Possess Magnetic Powers «

Alchetron.com — Alchetron combines the basic premise of an online encyclopedia with innovative and forward-thinking features that provide their users with an immersive, social and multi-media rich experience with each and every search query. » German Channel Sat.1 - Barbara Eligmann - Miroslaw Magola - Clever - Telekinesis«

Net.Photos — Net.photos does link or embed content that was uploaded to Youtube.com, flickr or other file hostings.» Research into human consciousness - telekinesis - superhumans - miroslaw magola«

harianfakta.com — Harian Fakta Berita Harian Yang Mengangkat Fakta, Tanpa Opini! Nasional, Internasional, Ekonomi, Gaya Hidup, Bisnis, Ototekno, Travel » Inilah 5 Orang Terkuat di Dunia. Ada yang Kebal Peluru? «

HIBOU SAGE — HIBOU SAGE est une chaîne éducative sur YouTube » 10 Personnes aux Super Pouvoirs Capturés par la Caméra. Les superpouvoirs n'existent pas seulement dans nos bandes dessinées ou nos films préférés. Il y a des gens dans le monde qui ont de vrais superpouvoirs. «

iqiguan.cc — 奇观网 » 男子拥有特异功能控制身体吸附物体 «

vietnam.postsen.com — Vietnam Posts English Breaking News Business Local Trends Sports World LiveStyle Celebrities Art Books TV Music Movies» The mystery of the man who has the ability to suck everything on his body with his mind «

tocana.jp 世界中のビックリニュースや、テレビでは報道されない小ネタニュースを「民俗学 社会学 オカルト 数学 物理学」などさまざまな角度からみることで、科学的な妥当性だけを重視する一辺倒な報道ではなく、知的好奇心を刺激することを目的としています。 — WhatThis users are united by a common purpose that is making the Internet better » 「全人類の役に立てたい」 重力を制した"本物の"磁石人間が降臨&決意表明!? «

Philstar.com — The Philippine Star is an English language newspaper in Manila in the Philippines and the flagship brand of the Philstar Media Group» Lalaki, may magnet ang katawan by Arnel Medina«

xwhos.com — Xwhos is the world most largest biography website » Miroslaw Magola life story «

Turkiyegazetesi — Türkiye is a Turkish newspaper owned by İhlas Group. The paper was founded by Enver Ören in 1970 as Hakikat, and was renamed Türkiye in 1972» Metalleri zihin gücüyle vücuduna yapıștırıyor«

soychile.cl — Soy Chile -Noticias locales de todas las regiones de Chile. Lo último en sociedad, política, economía, negocios, deportes, tecnología, espectáculos» Puedo desafiar a la gravedad porque me cargo con energía y hago que los objetos se muevan a mi voluntad «

www.lag.vn Lag of Vietnam is the Vietnamese Website specializing in providing information about famous game series such as Pokemon Go, Overwatch, ... and attractive key giveaway events. Game Online, Game Mobile, Game Offline, eSports, Guide, Technology, Movie,Entertainment » Strangely, the man can suck objects on himself with the power of thought «

vtc.vn VTC News is an electronic newspaper in Vietnam, and belongs to VTC Digital Television. The VTC Digital Television Network, also known as VTC Digital Television or Vietnam Digital Television Network is the Vietnamese television network currently owned by Radio the Voice of Vietnam.» The mystery of the man who has the ability to suck everything on his body with his mind «

Cosmos indirekt - Physik für SchuleVerantwortlich für den Inhalt: Hans-Peter Willig, Journalist» Friedbert Karger ein deutscher Plasmaphysiker, der weltweit paranormale Phänomene untersuchte «

Los Angeles Times The Los Angeles Times, abbreviated as LA Times, is a daily newspaper that started publishing in Los Angeles in 1881. Based in the LA-adjacent suburb of El Segundo since 2018, it is the sixth-largest newspaper by circulation in the United States. The publication has won more than 40 Pulitzer Prizes —» Thursday's TV Highlights: 'Rookie Blue' on ABC «

Jurnal Makassar Indonesia Jurnal Makassar adalah Berita, Indonesia dan Dunia Terkini Hari Ini, Update Harian Terbaru Terpercaya Terlengkap. Media Jurnal Makassar Berjaringan, Fakta Independen Terpercaya — » Daftar dan Kumpulan 5 Manusia Terkuat di Dunia «


SapienPlus We are always looking for new real life super humans to feature on our amazing website. Savants and other people with extraordinary powers.. they walk among us! — » 50 Real Life Superhumans That Will Inspire and Amaze You! «


www.rctiplus.com/ RCTI (Rajawali Citra Televisi Indonesia) is a West Jakarta-based Indonesian free-to-air television network. It is best known for its soap operas, celebrity bulletins, news, and sports programmes. RCTI was initially co-owned by PT Rajawali Wira Bhakti Utama (later Rajawali Corpora) and PT Bimantara Citra (later Global Mediacom, now known as PT Media Nusantara Citra (MNC)), thus its name. One of its commissioner at that time Indra Rukmana is the husband of Tutut Soeharto, the founder and ex-owner of its eventual sister network TPI. It is completely owned by MNC, which also owns GTV, MNCTV, and iNews, both private Indonesian television networks. RCTI now has 47 relay stations around Indonesia and reaches over 180 million viewers » Ditakuti Banyak Orang, Inilah 5 Orang Terkuat di Dunia. Ada yang Mampu Menebas Peluru! «

The Brighter World The Brighter World is a platform for sharing our visions, thoughts & ideas for a prosperous, sustainable & progressive India. And then, working collaboratively to make it happen — » Superhumans: real heroes with unprecedented powers «


Factinate — Factinate.com was created by trivia nerds who have a passion for learning and sharing information. Factinate's primary goal is to provide our users with accurate and objective information. While we try to do so in an entertaining fashion, the accuracy of our facts always takes precedent over entertainment. This means that our articles tend to run a little long as our editorial team covers topics in a way that's both fair and comprehensive. Factinate.com is wholly owned by Factinate Ltd., which gives our writers the freedom to have complete editorial control free from bias or conflict. » Legendary Facts About Stan Lee IRL Part II «

website.informer.com Website Informer is a special service for web masters that gathers detailed information on websites. Get a quick aggregated view of everything the Web can promptly tell you about a site (domain), including its daily visitors, safety status, Alexa rank, owners and much more. » website.informer.com www.magneticman.com «

contentasia.com — Content Asia TV. ContentAsia is published by Pencil Media Pte Ltd, a publishing company specialising in Asia's media industry. Pencil Media's flagship brand, ContentAsia, launched in March 2006. Pencil Media Pte Ltd is based in Singapore. — » Content Asia TV MediaCorp Pte Ltd Daily Programme Listing okto TUESDAY 3 APRIL 2012. 9.00 PM DOCUMENTARY: Stan Lee's Superhumans «

Gazete Merhaba — Balı Merhaba Gazetesi - Turkey, officially the Republic of Türkiye » BİRBİRİNDEN İLGİNÇ 7 YETENEK«

Patch.com — Patch Media, also known as Patch.com, is an American local news and information platform, based in Manhattan. It is primarily owned by Hale Global. As of January 2022, Patch's more than 100 journalists operated approximately 1,259 hyperlocal news websites, which also have an information component, in 50 U.S. states and Washington, D.C. Patch is operated by Patch Media Corporation. Patch was founded by then-president of Google Americas operations Tim Armstrong, Warren Webster and Jon Brod in 2007 after Armstrong said he found a dearth of online information on his home-neighborhood of Riverside, Connecticut. AOL acquired the company in 2009 shortly after Armstrong became AOL's CEO. » The Human Magnet, Robot Butt and World Records «

TV Guide Magazine — TV Guide is an American digital media company that provides television program listings information as well as entertainment and television-related news. The company sold its print magazine division, TV Guide Magazine LLC. TV Guide is a digital media brand that explores TV shows and streaming entertainment, serves fans, and helps people decide what to watch next - on any platform. You can count on TV Guide's bicoastal team of entertainment editors to guide your TV and streaming viewing experience with honest reviews, curated recommendations, breaking news, in-depth interviews, smart recaps, fun videos, and more immersive content that digs deep into your TV obsessions » Miroslaw Magola Credits «

copaspar.es — En este espacio encontrarás todo lo que necesitas saber sobre cómo desarrollar tus habilidades de liderazgo, mejorar tu capacidad de motivación y cómo aplicar técnicas de coaching para lograr tus metas personales y profesionales. En nuestra comunidad, creemos que cada individuo tiene el potencial de alcanzar grandes logros y nuestro objetivo es brindarte las herramientas necesarias para que puedas desarrollarte y crecer como líder, tanto en tu vida personal como en tu carrera profesional. En cada publicación, encontrarás consejos prácticos y estrategias probadas que te ayudarán a convertirte en el líder que siempre has querido ser. Únete a nosotros en este viaje de crecimiento y desarrollo personal! » Descubre cuál es el talento más insólito en la historia «

Digiro.ir — » با 20 «ابر انسان» در دنیای واقعی آشنا شوید! «

KURIR — Kurir is daily tabloid newspaper published in Belgrade in Serbia. Kurir info Ltd, become a leader publishing house in daily newspapers, digital and custom publishing business in Serbia and the West Balkans region » OVO JE PRAVI MAGNETO: Nemac snagom uma manipuliše metalom! «

mysteries (Switzerland) — »Der Magnet-Mann« (Interview), 2008

Bizarre Magazine (UK) — »Mind over matter« (Story), 2000
El Sol de Mexico — »Increible! Nino sirio atrae objetos metalicos«, 2017
mysteries (Switzerland) — »Der Magnet-Mann« (Interview), 2008

Read interview as PDF (english)




Find out about Miroslaw Magola in books
Keith Tutt "Unexplained Natural Phenomena" (True-Life Encounters Series) (1998) ISBN 0-517-54700-7
Marie Sellier "The Paranormal Sourcebook" (Roxbury Park Books) (1999) ISBN 0-7373-0308-5
Nancy Polette "Stop the Copying with Wild and Wacky Research Projects" (Libraries Unlimited) (2008) ISBN 978-1-59158-696-8
Николай Николаевич Непомнящий, «100 великих феноменов» Вече, 2009, Мирослав Магола, попирающий законы гравитации ISBN 978-5-9533-2412-0
Kathryn Walker, Brian Innes "Mysteries of the Mind" Crabtree Pub Co (2009) ISBN 0-7787-4149-4, ISBN 978-0-7787-4149-7
Books, LLC "People Claiming to Have Psychokinetic Abilities" (2010) ISBN 1155573048, ISBN 9781155573045
Ulrik Heger "Verden er magisk!" Arkania ISBN: 9788299689335 Read books online - "The World is Magical!" by Ulrik Heger